Modular Buoy System
Modular buoys are the most versatile approach for offshore applications. They are offered in a variety of standard sizes with buoyancy as great as 2 metric tons and depth ratings to 3000 meters and beyond. For installation of pipeline sleds, jumpers, or suspended moorings, this multi-purpose product offers a straightforward way to meet buoyancy requirements.
Our modular buoys are made from high-strength DeepTec® solid syntactic foam that is cast into extremely durable, rotationally-molded polyethylene shells or finished with FRP. Only the highest strength, epoxy-based materials are used to form the buoyant core. Modules interlock for added strength and can easily be repaired or replaced.
The modular hardware design consists of an adjustable central strength member that accommodates the addition or subtraction of buoyancy modules. Most commonly supplied with a pad eye configuration, we offer a wide range of custom end fittings. To protect against corrosion during long-term deployments, all steelwork can be epoxy coated or hot dipped galvanized. All hardware can also be supplied in stainless steel or titanium. End fittings can also be specified "ROV compatible".
With rugged construction and the use of the world's most reliable, field-proven, syntactic foams, these truly modular buoys provide offshore users with years of trouble-free service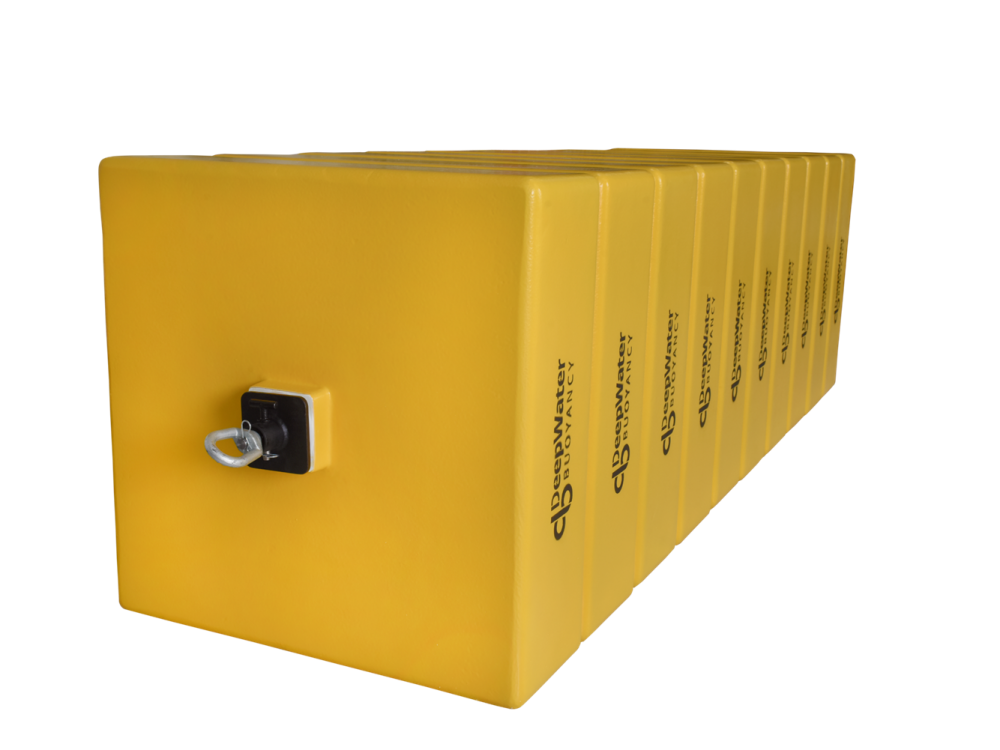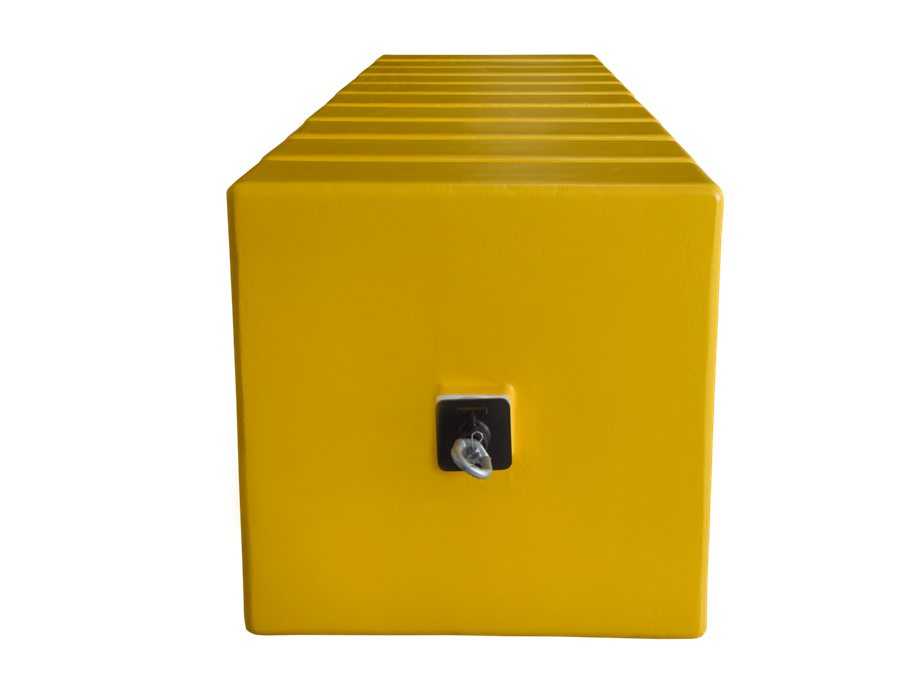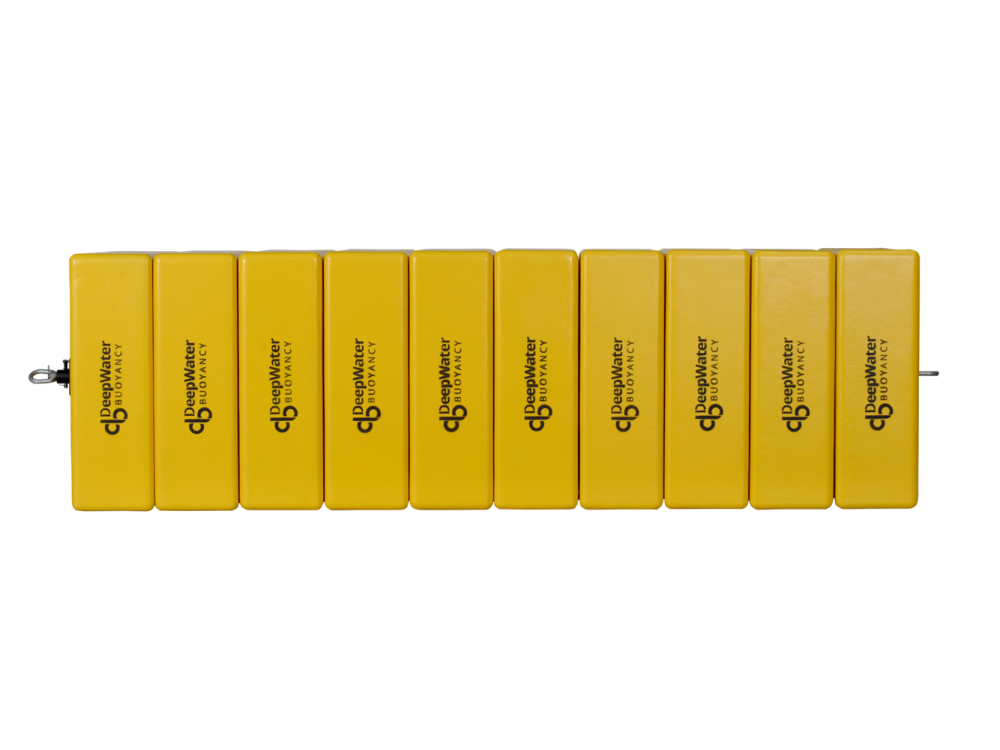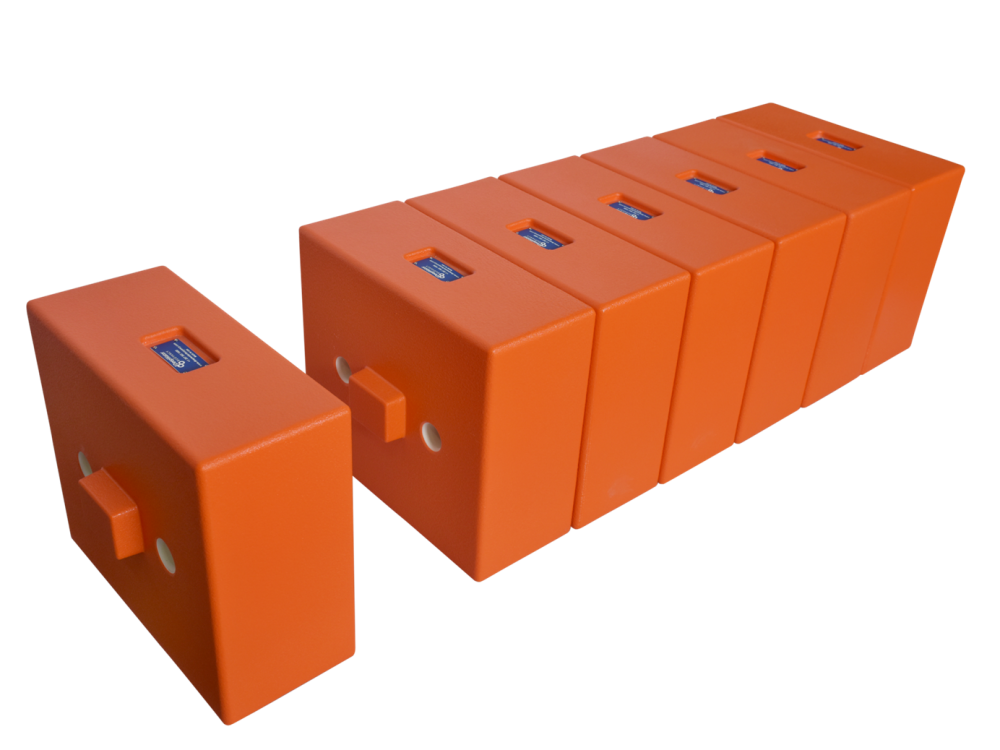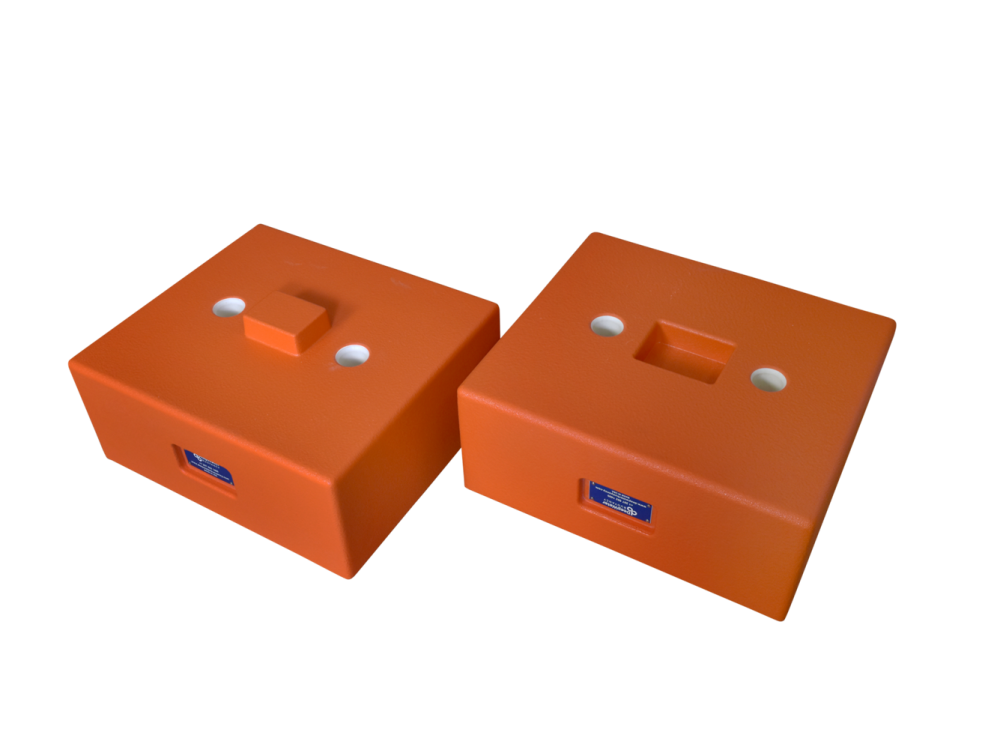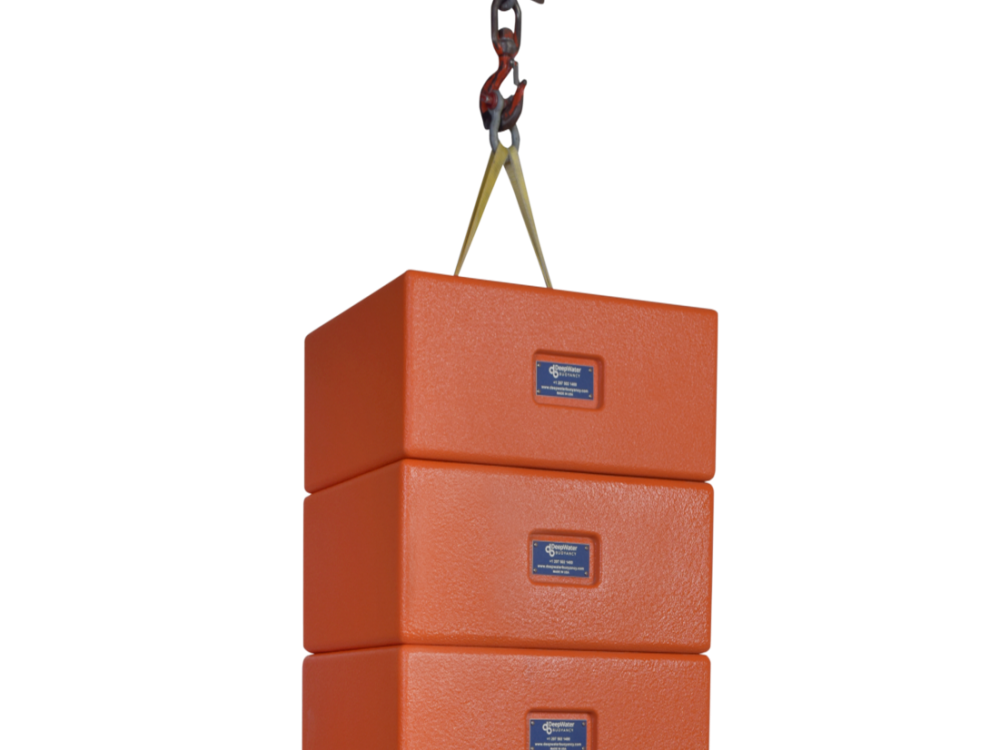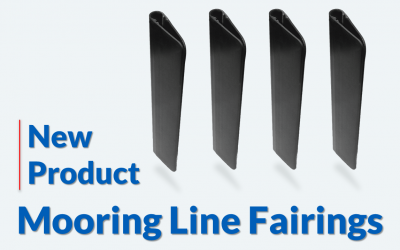 DeepWater Buoyancy introduces a new Mooring Line Cable Fairing for a 1/4″ jacketed wire rope.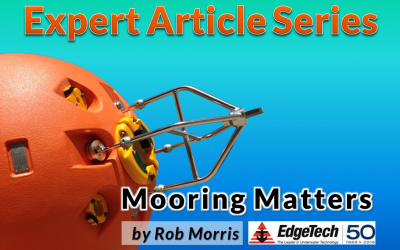 For the next installment in our series of technical articles, Rob Morris examines how to choose the proper acoustic release for an application.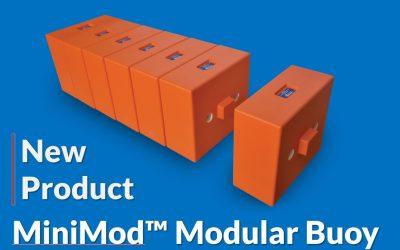 DeepWater Buoyancy, Inc. announced a new product today – The MiniMod™ Small Modular Buoy.