DeepWater Buoyancy announced today that it has received OHSA's Safety & Health Achievement Recognition Program (SHARP) award.  
The award was presented at the companies facility in Biddeford, Maine by Maine Department of Labor's Director of Workplace Safety, Steven Greeley. 
Director Greeley was accompanied by members of Maine's SafetyWorks team. Also on hand was Mathew Eddy, Director of Planning and Development for Biddeford.
Matthew Henry, Plant Manager stated, "We are very proud of our team today.  They worked very hard to achieve this milestone.  Along with our ISO 9001:2015 quality management system certification, the SHARP award shows external validation of our Quality, Safety, Health and Environmental (QSHE) programs.  These awards are not about plaques on the wall, but are about outside accountability to recognized standards in the industry.  The policies, philosophy and practices of these standards are woven into our culture and into all of our business systems."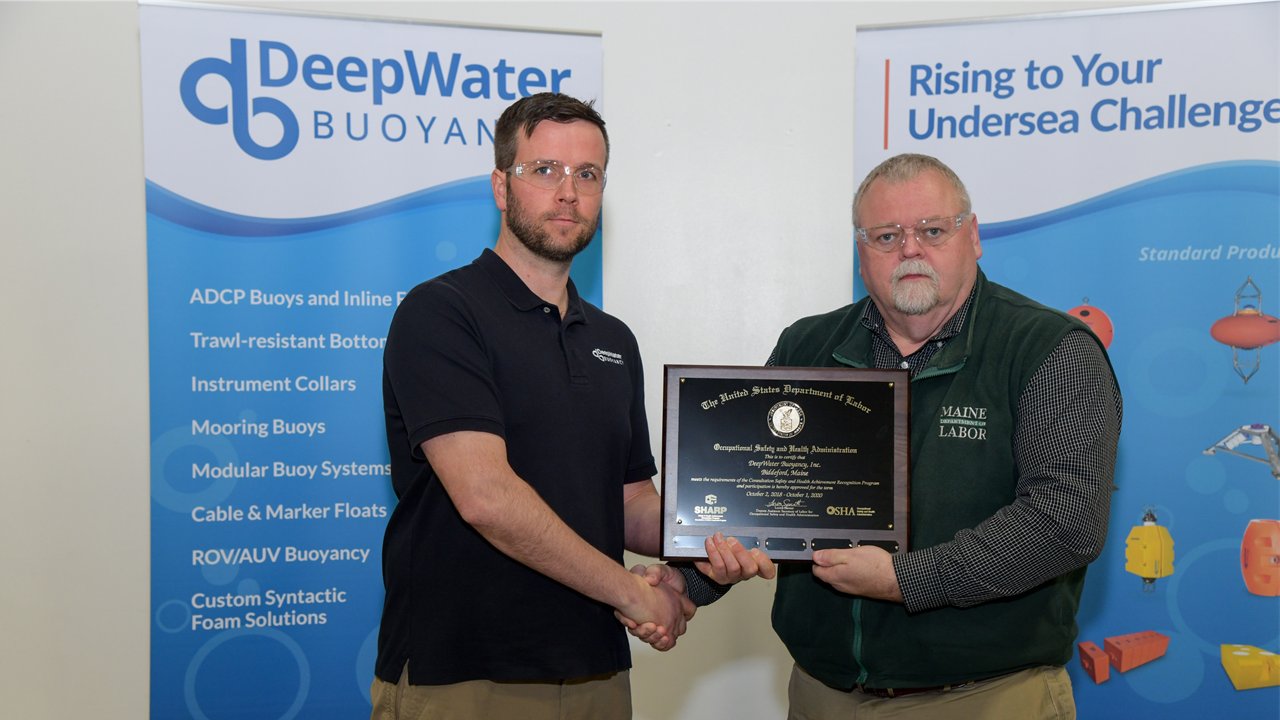 Award presented to Matthew Henry, DeepWater Buoyancy's Plant Manager by Steve Greeley, Maine Department of Labor's Director of Workplace Safety

About SHARP
SHARP is a program that recognizes small business employers who have used OSHA's On-Site Consultation Program services and operate an exemplary safety and health programs.  Acceptance of a worksite into SHARP from OSHA is an achievement of status that singles out a business amongst its peers as a model for worksite safety and health. 
To participate in SHARP, a company must:
Request a comprehensive consultation visit from an On-Site Consultation office that involves a complete hazard identification survey;
Involve employees in the consultation process;
Correct all hazards identified by the consultant;
Implement and maintain an safety and health programs that, at a minimum, addresses OSHA's Safety and Health Program Management Guidelines;
Maintain its Days Away, Restricted, or Transferred (DART) rate and Total Recordable Case (TRC) rate below the national average for your industry; and
Agree to notify their state's On-site Consultation office prior to making any changes in the working conditions or introducing new hazards into the workplace.
DeepWater Buoyancy is now one of approximately 60 companies in Maine and one of less than 1800 companies in the US who have achieved this status.
Learn more HERE
About ISO9001:2015
ISO 9001 is the internationally-recognized standard for Quality Management Systems (QMS). It is the most widely used QMS standard in the world, with over 1.1 million certificates issued to organizations in 178 countries. ISO 9001 provides a framework and set of principles that ensure a common-sense approach to the management of an organization to consistently satisfy customers and other stakeholders. In simple terms, ISO 9001 certification provides the basis for effective processes and effective people to deliver an effective product or service time after time.  The 2015 version of ISO 9001 standard requires greater involvement by senior management, an increased focus on supply chains, and closer examination of stakeholder expectations.
Since its foundation, DeepWater Buoyancy has been operating its Quality Management System in compliance to the ISO 9001:2008 standard. In the fall of last year, the company was certified to the latest standard, ISO9001:2015 by the global certification body NQA.  "We are dedicated to constant improvement of all aspects of our business", said David Capotosto, DeepWater Buoyancy's Director of Quality. "Updating our systems to the latest standard demonstrates our continued commitment to quality products and processes."
Learn more HERE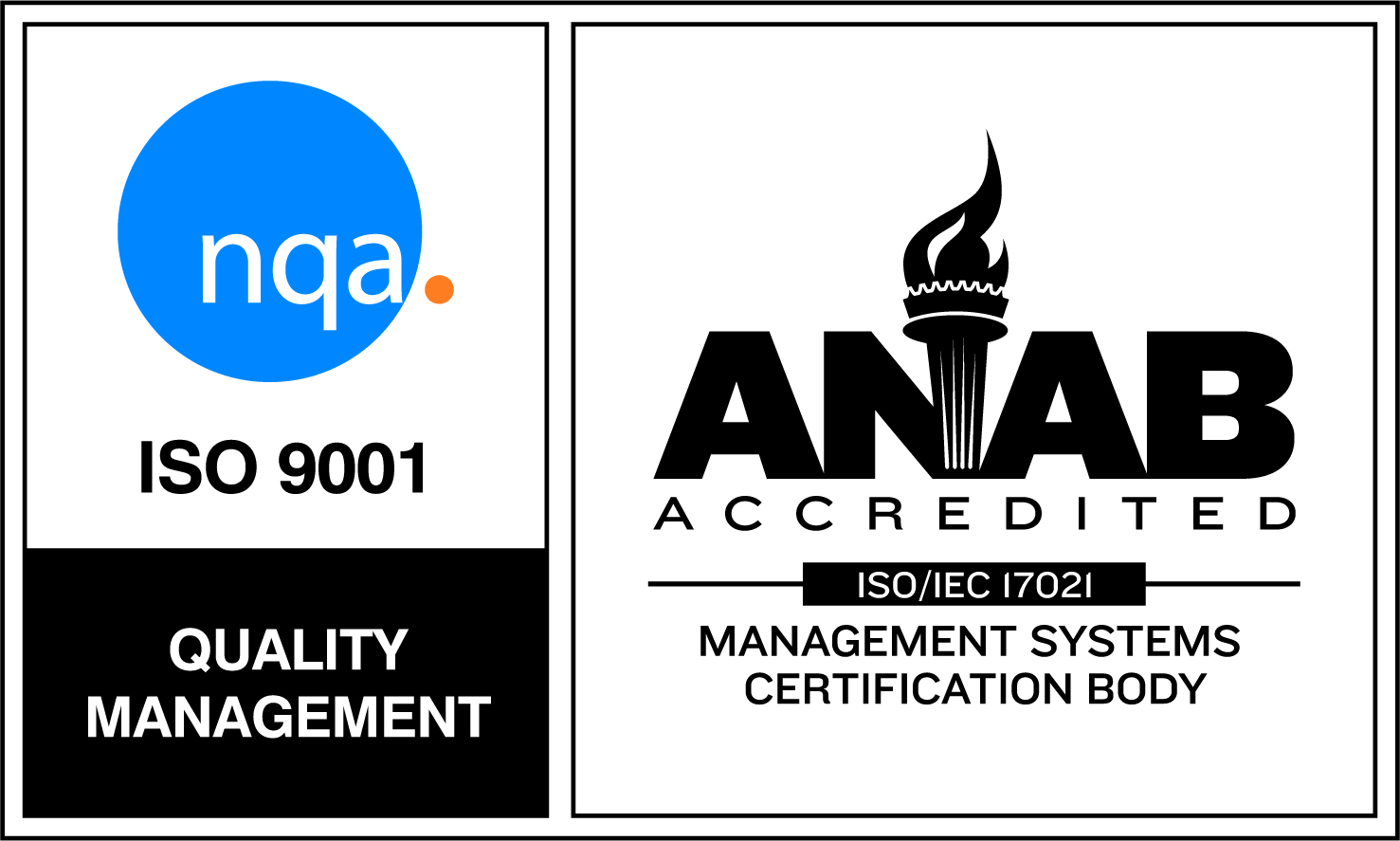 About DeepWater Buoyancy, Inc.
DeepWater Buoyancy creates subsea buoyancy products for leading companies in the oceanographic, seismic, survey, military and offshore oil & gas markets.   Customers have relied on our products for over thirty-five years, from the ocean surface to depths exceeding six thousand meters.
Learn more at www.DeepWaterBuoyancy.com