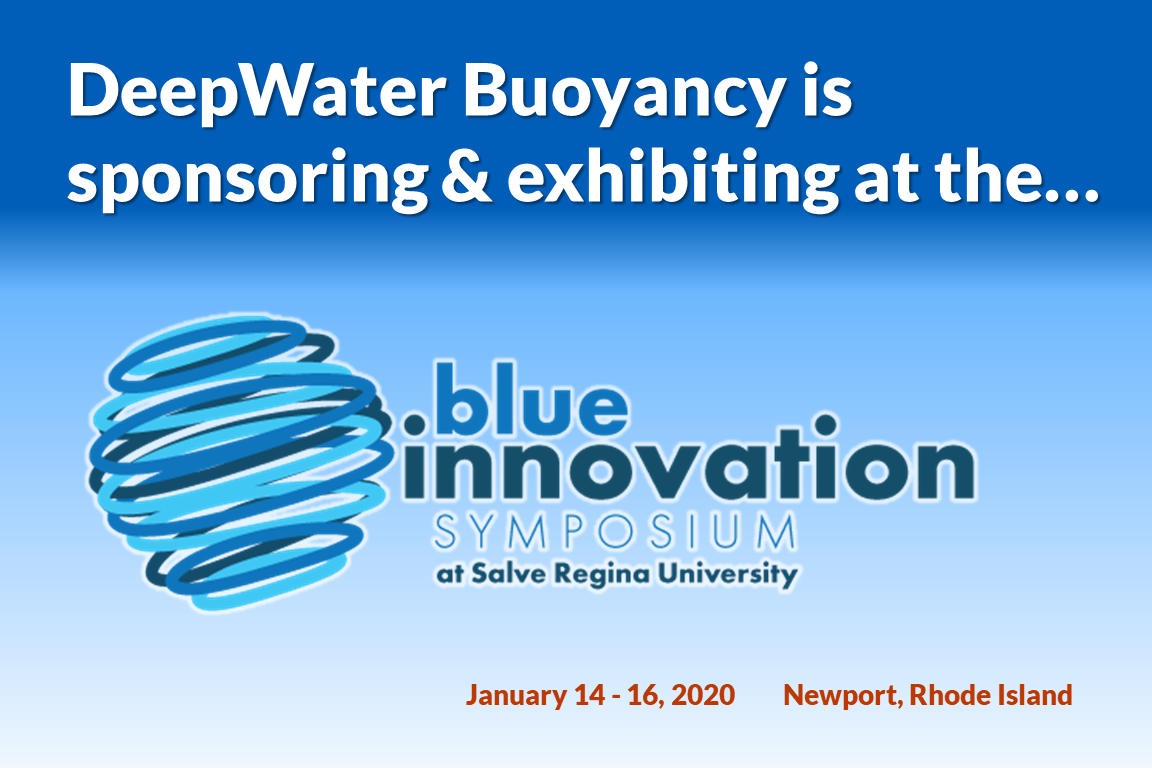 Sponsoring
DeepWater Buoyancy is co-sponsoring and exhibiting at the 2020 Blue Innovation Symposium.
The event will take place on January 14-16, 2020.
This year's event will be held at Salve Regina University in Newport, Rhode Island.
About the Event
The Blue Innovation Symposium is the premier event in New England for connecting the marine technology industry for education, networking and facilitating partnering opportunities. Held in Newport, Rhode Island, this conference brings together a broad spectrum of representatives of the marine technology industry from the US and beyond.
Last year's conference brought together more than 250 attendees, 36 corporate sponsors, and key community members including representatives from the US Navy, the US Naval Undersea Warfare Center (NUWC), the Association for Unmanned Vehicle Systems International (AUVSI), the University of Rhode Island, the University of Massachusetts at Dartmouth, the Mississippi Enterprise for Technology (MSET), and many more.
The symposium intends to bring together leading-edge marine technology companies for programming aimed at providing an overview of current trends in the industry, and a showcase of companies to discuss their new technologies.
The Blue Innovation Symposium is organized by Salve Regina's Office of Graduate Studies and Continuing Education as part of our effort to connect the University with industry, organizations, state and federal agencies, and other key stakeholders in order to grow the region's economy.

About DeepWater Buoyancy, Inc.
DeepWater Buoyancy creates subsea buoyancy products for leading companies in the oceanographic, seismic, survey, military and offshore oil & gas markets.   Customers have relied on our products for over forty years, from the ocean surface to depths exceeding six thousand meters.
Learn more at www.DeepWaterBuoyancy.com