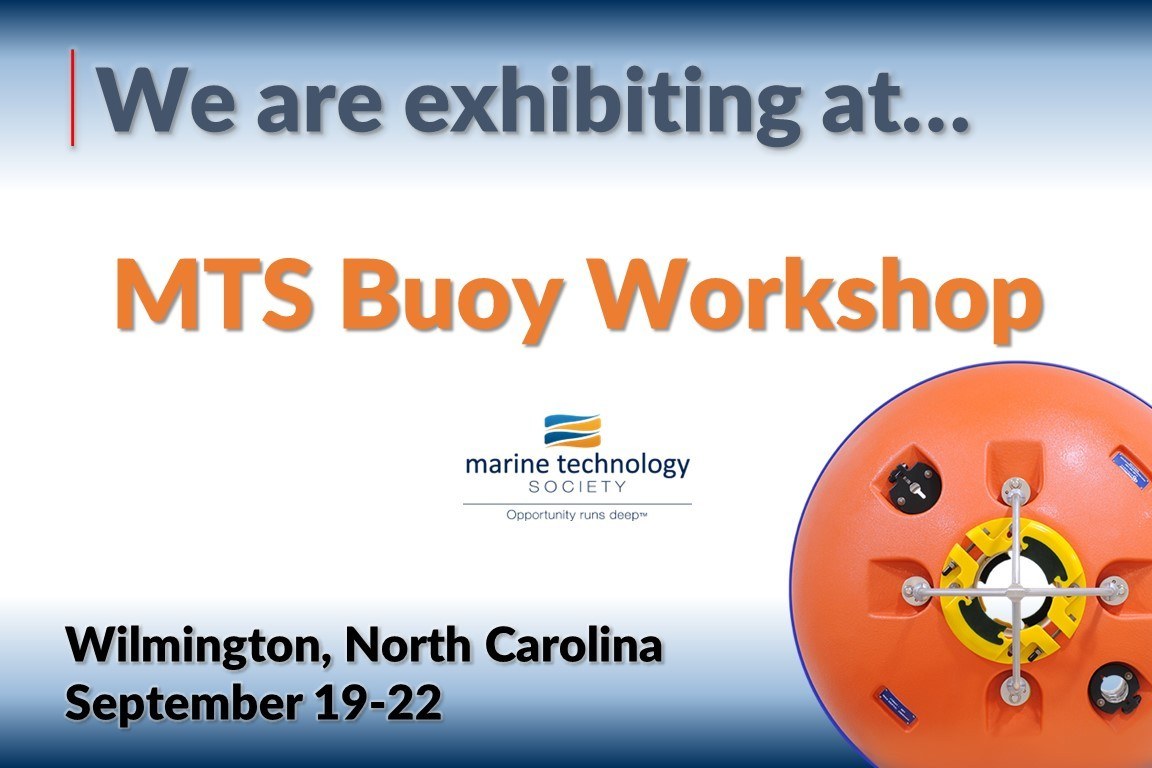 Exhibiting
DeepWater Buoyancy is exhibiting at the 14th MTS Buoy Workshop.  The event is being held September 19-22 at The University of North Carolina Wilmington's Coastal Ocean Research and Monitoring Program (CORMP), in Wilmington, North Carolina
If attending, please be sure to come and meet Dan Cote, Sales Manager, and newest sales team member Jordan Tremblay, Sales Engineer.
Event Details from MTS
You are cordially invited to join us for the 14th MTS Buoy Workshop sponsored by the Marine Technology Society (MTS) to present and share your buoy-related work and projects to all attendees. This event is endorsed by the UN Decade for Ocean Science.
Since the 1960s, these workshops have covered the technology of oceanographic, weather, and other buoy systems. Originally based on the suggestion and support by the Office of Naval Research, buoy workshops have been organized and supported every two years since 1996 to foster communication and exchange between designers, assemblers, operators, and users of buoy systems.
This year's Workshop will be hosted by The University of North Carolina Wilmington's Coastal Ocean Research and Monitoring Program (CORMP), in Wilmington, North Carolina. We will open with an Ice-Breaker on Monday night, September 19. The Speaker Program begins at 8 am on Tuesday, September 20, and ends Thursday afternoon (5ish), September 22.  Wednesday afternoon will be dedicated for site tours of our host facilities that are engaged in active buoy work.  Following the tours, the Attendee's Gala dinner will be held starting at 6:30 pm.
Learn more about the event Buoy Workshop (mtsociety.org)
Send us an email to schedule a visit at the show with DeepWater Buoyancy's Sales Manager … sales@deepwb.com
About DeepWater Buoyancy, Inc.
DeepWater Buoyancy creates subsea buoyancy products for leading companies in the oceanographic, seismic, survey, military and offshore oil & gas markets.   Customers have relied on our products for over forty years, from the ocean surface to depths exceeding six thousand meters.
Learn more at www.DeepWaterBuoyancy.com