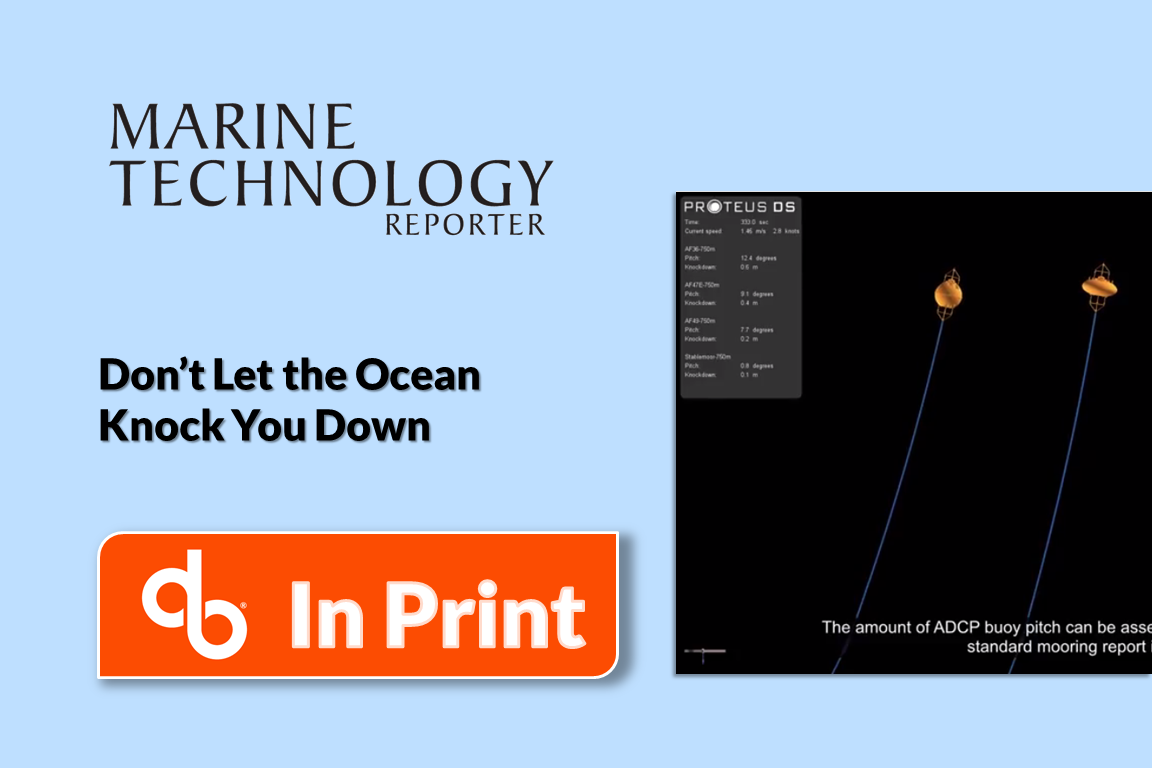 Article
DeepWater Buoyancy was found In Print in the December Issue of the Marine Technology Reporter.  The article was called "Don't Let the Ocean Knock You Down".  Written by Dean Steinke of DSA, the article is a print version of the DeepWater Buoyancy Mooring Matters article, Mooring System Numerical Modeling.
In the article, Dean discusses the role of finite element-based simulation and visualization software in mooring design.
See a PDF of the printed article HERE
See the Mooring Matters post HERE
Watch the simulation video HERE
About DeepWater Buoyancy, Inc.
DeepWater Buoyancy creates subsea buoyancy products for leading companies in the oceanographic, seismic, survey, military and offshore oil & gas markets.   Customers have relied on our products for over thirty years, from the ocean surface to depths exceeding six thousand meters.
Learn more at www.DeepWaterBuoyancy.com