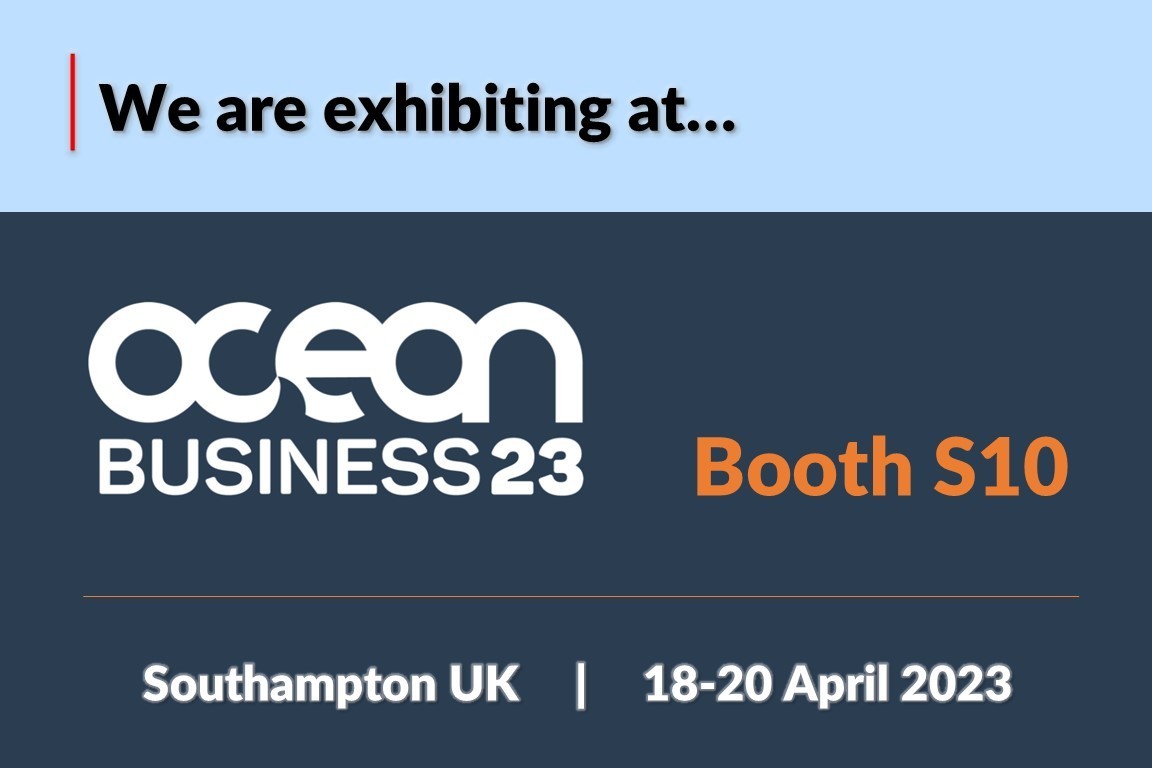 Exhibiting
DeepWater Buoyancy will be exhibiting at Ocean Business 2023. The event will take place April 18-20, 2023 at the National Oceanography Centre in Southampton, UK.
Please visit Dan Cote (Sales Manager) and Jordan Tremblay (Sales Engineer) at Booth S10.
About the Event
Ocean Business 2023 is the global meeting place for ocean science and technology professionals.
Connect with thousands of the industry's brightest minds, and share ideas to help define the future of ocean technology.
From cutting-edge surveying innovation to the latest marine autonomous systems, you'll find hundreds of solutions to transform your business in 2023 and beyond.
Learn more here… www.oceanbusiness.com

About DeepWater Buoyancy, Inc.
DeepWater Buoyancy creates subsea buoyancy products for leading companies in the oceanographic, seismic, survey, military and offshore oil & gas markets.   Customers have relied on our products for over forty years, from the ocean surface to depths exceeding six thousand meters.
Learn more at www.DeepWaterBuoyancy.com