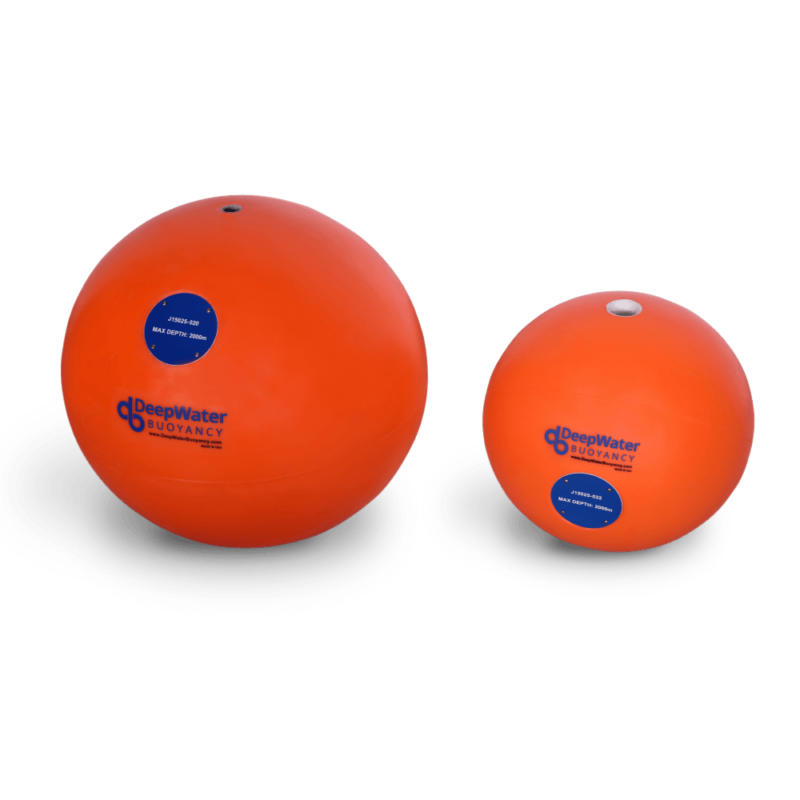 HardBall® Floats
HardBall® Floats from DeepWater Buoyancy provide distributed buoyancy for cable laying, offshore, and oceanographic applications. They are available in a wide range of sizes and depth ratings, and only the highest strength, epoxy-based DeepTec® syntactic foams are used to form the core — no macrospheres or other high risk materials. For maximum durability, a thick-walled polyethylene exterior shell provides superior resistance to impact and biofouling.
A great alternative to glass spheres on deepwater moorings, HardBall® Floats offer in-line or back up buoyancy that doesn't require maintenance and cannot implode at depth.
HardBall® Floats can also be rigged to pass across an overboarding sheave during deployment and recovery. This feature makes them ideal for use on the tethers and umbilicals of sea plows and other trenching vehicles. A unique attachment kit is available that allows each float to be quickly and securely clipped and unclipped from the cable. Unlike glass spheres or hollow steel and plastic floats, HardBall® Floats cannot leak or implode.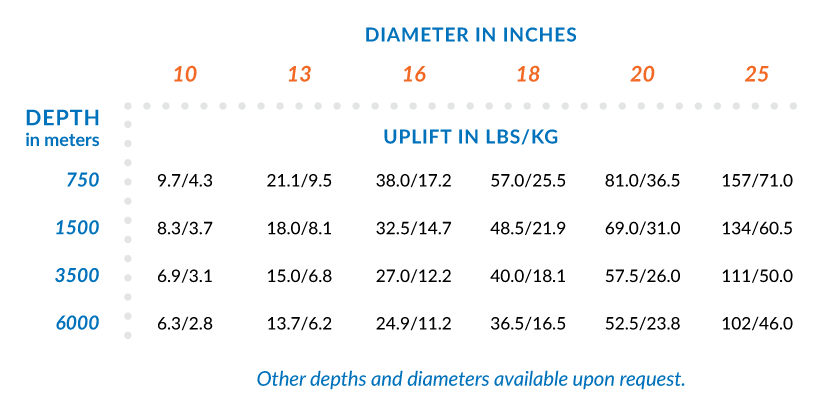 Contact Us
To get assistance in choosing or configuring the correct product, to obtain a quote, or to place an order, please contact us.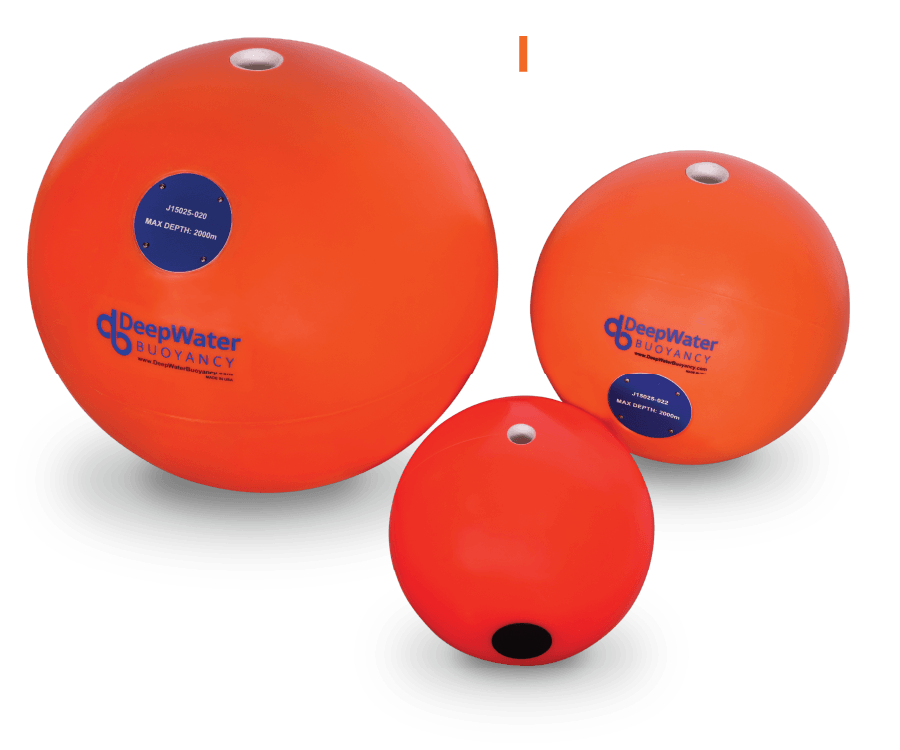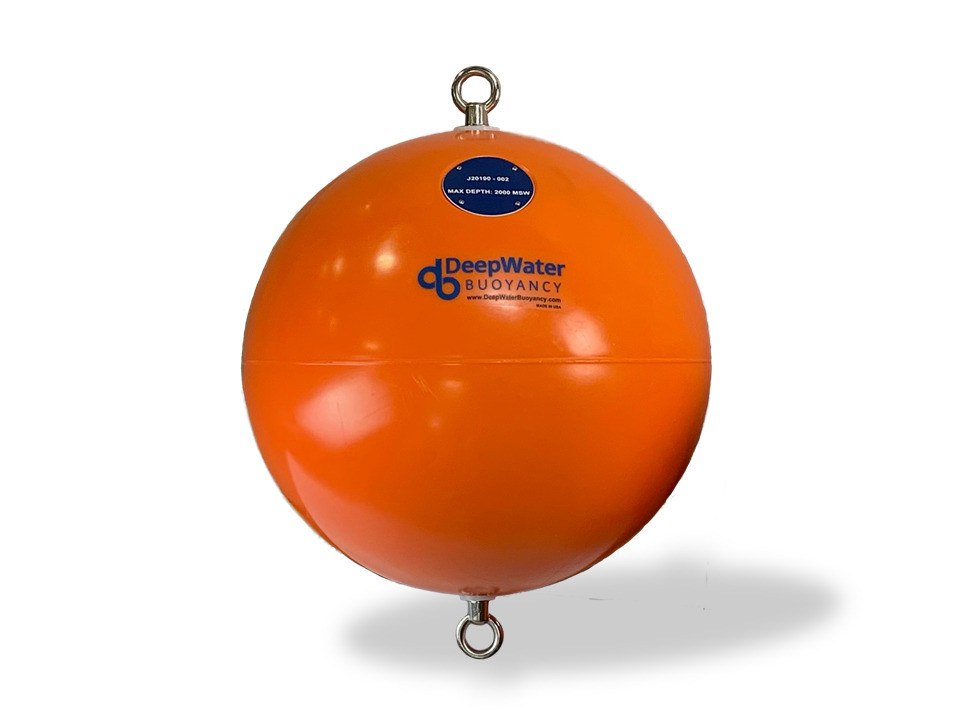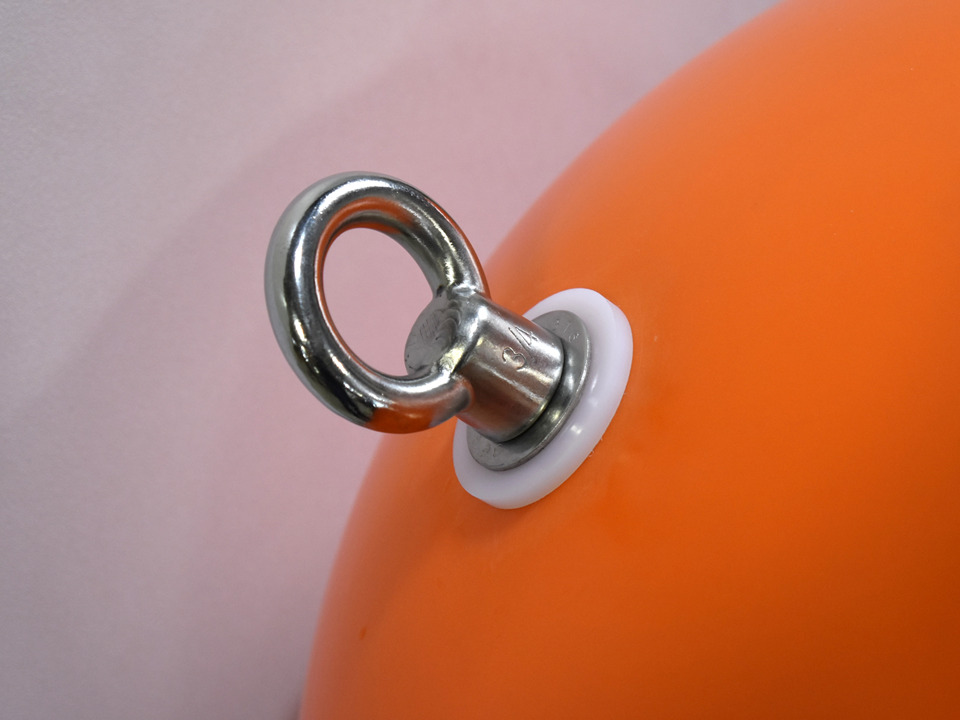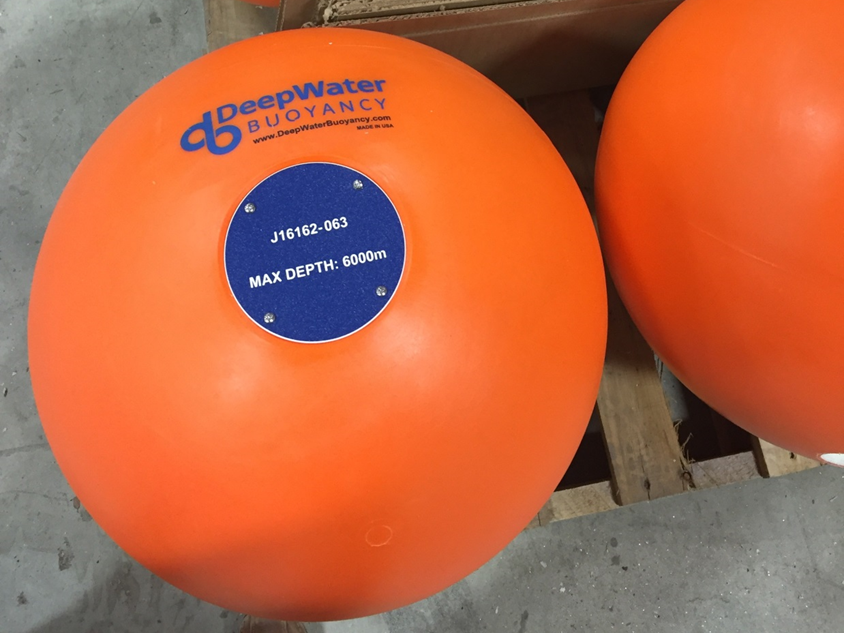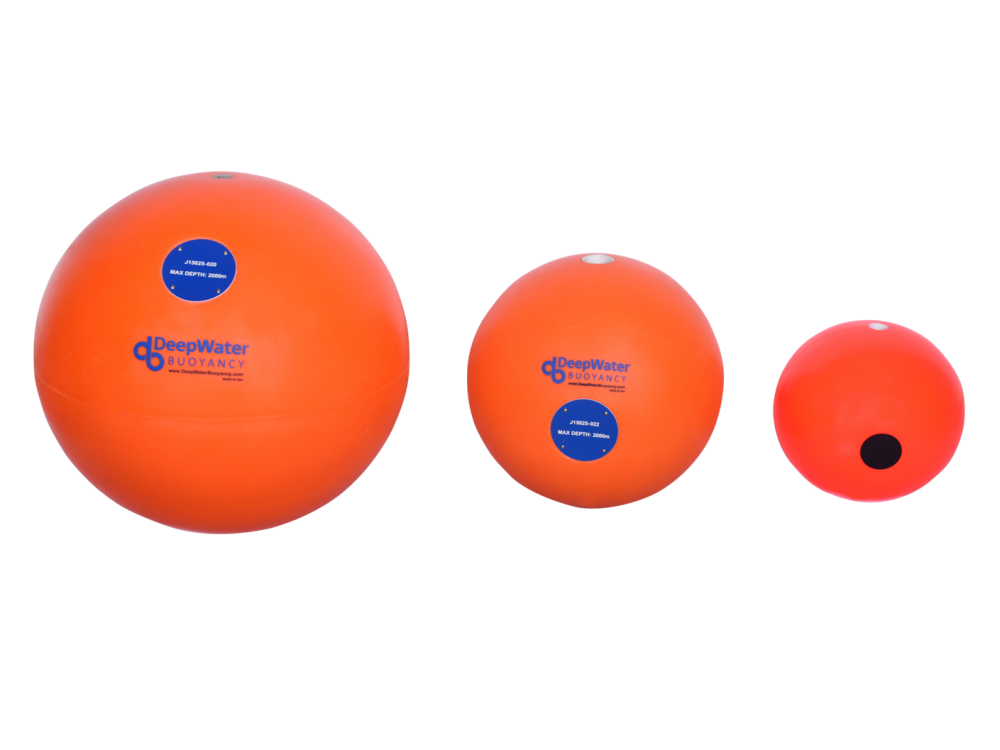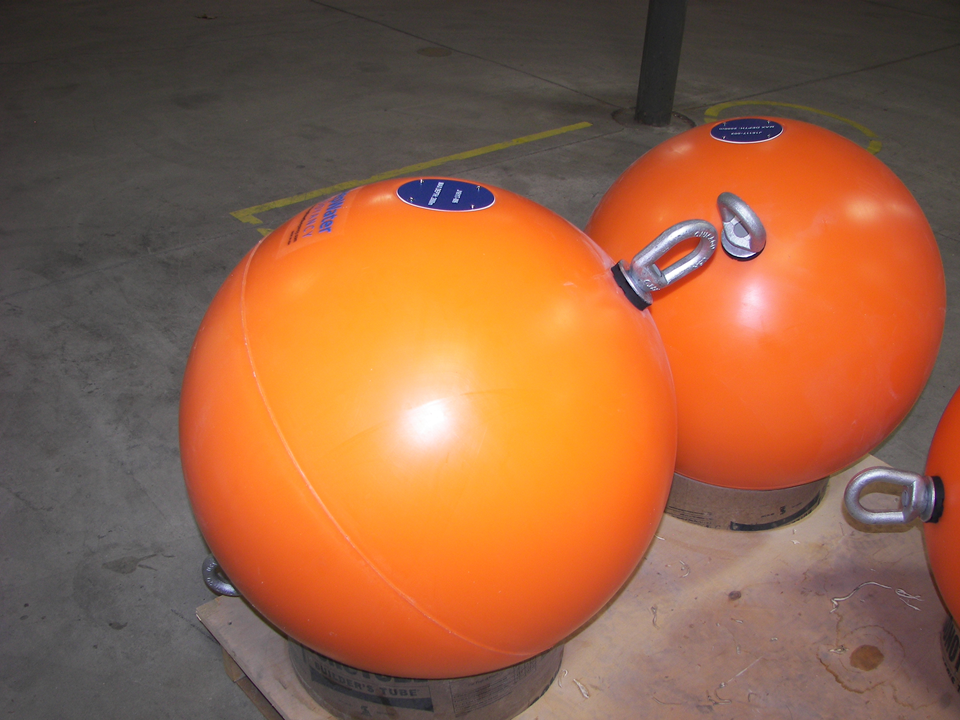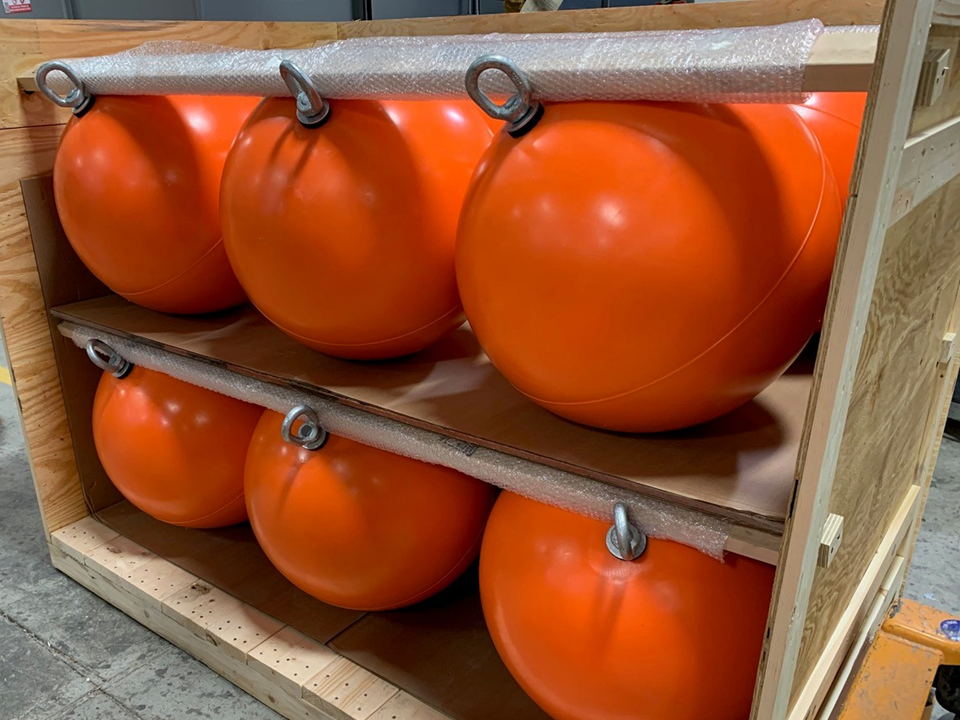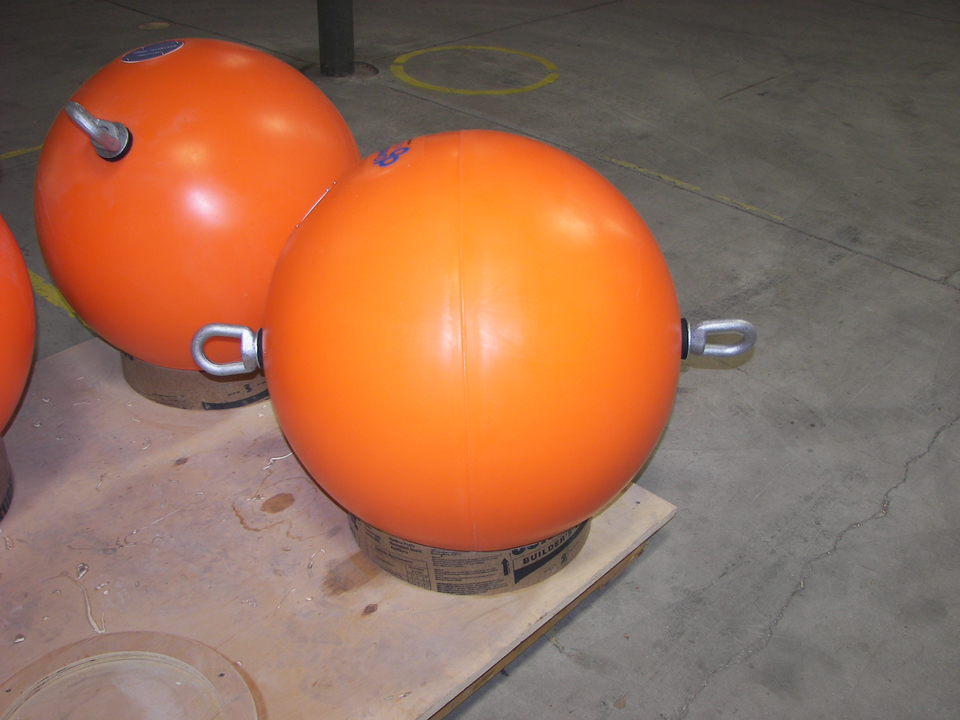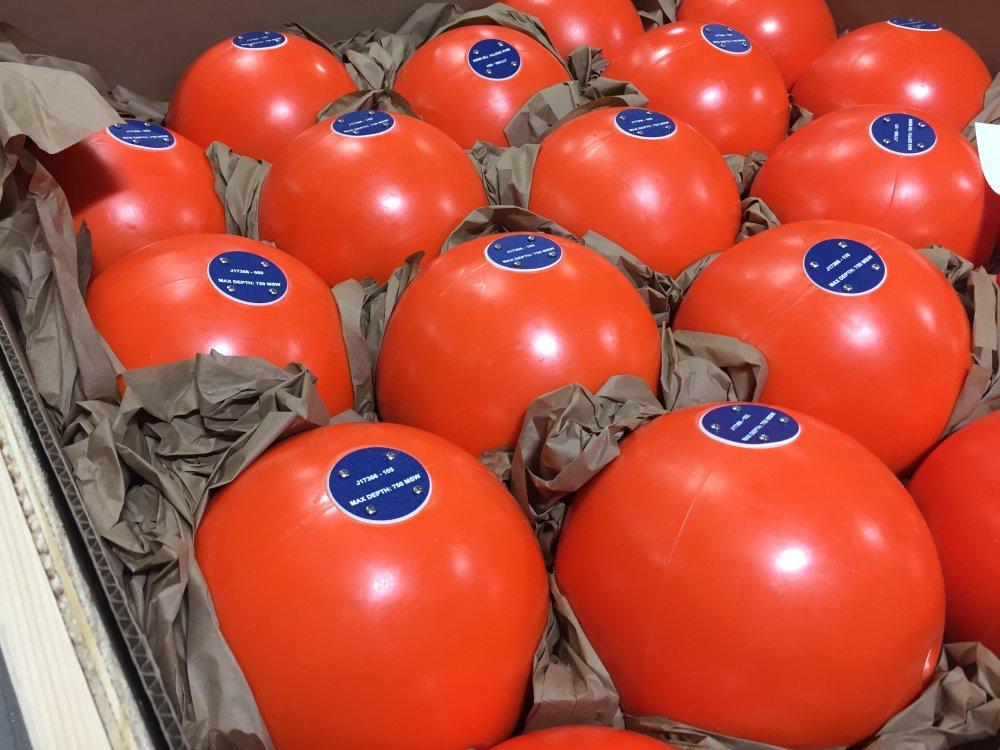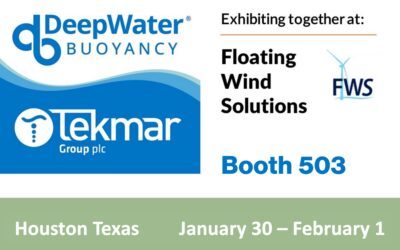 DeepWater Buoyancy and Tekmar Group are exhibiting together at Floating Wind Solutions in Houston Texas – January 30, 2023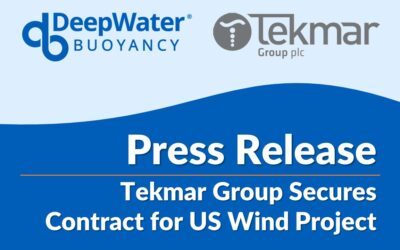 We are pleased to announce that our UK partner, Tekmar Group, has been awarded a significant contract for Cable Protection Systems for a US offshore wind project.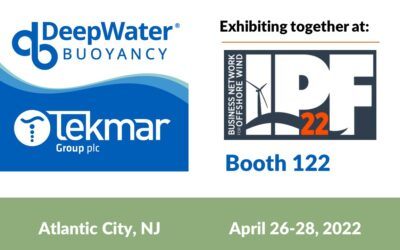 DeepWater Buoyancy and Tekmar Group are exhibiting together at the Business Network for Offshore Wind's International Partnering Forum 2022 conference.