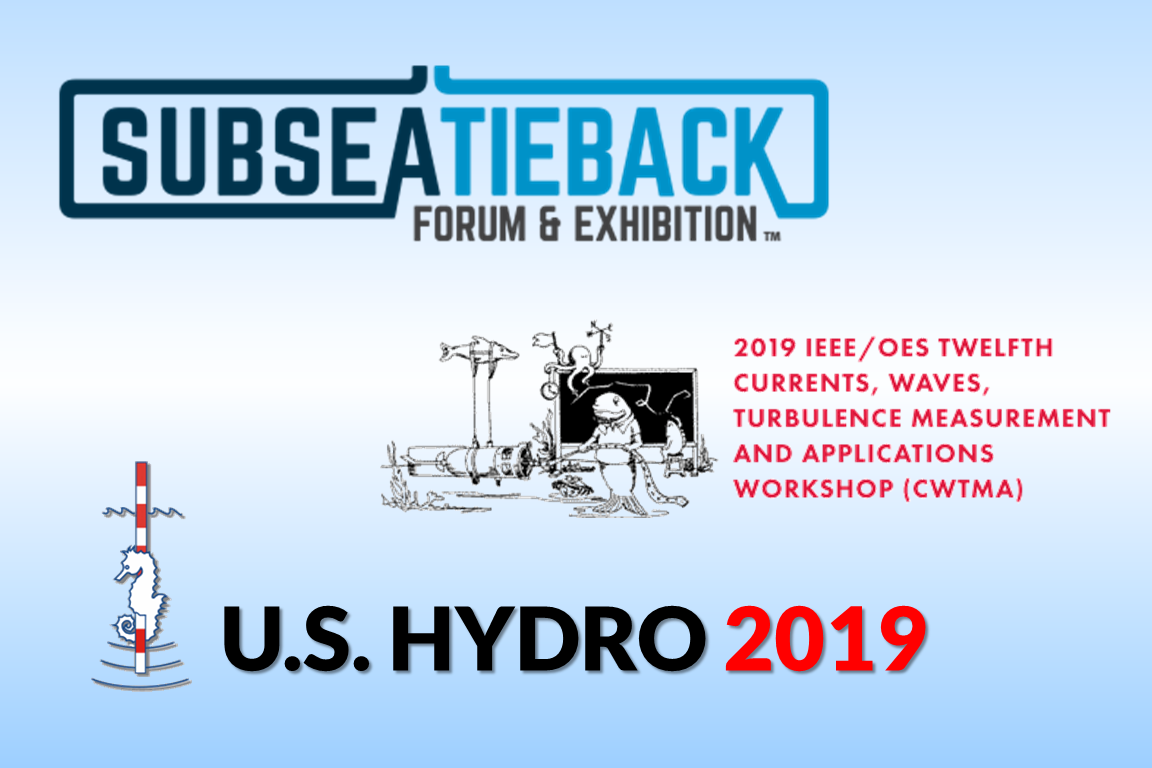 Shows
DeepWater Buoyancy, Inc. will be exhibiting at three shows in March.  Come and meet us face to face.  Share some thoughts.  Asks some questions.  Enjoy some chocolate.
Details about the three shows are below.  Feel free to contact us ahead of time to set up a meeting:
Dan Cote – dcote@deepwb.com
David Capotosto – davidcap@deepwb.com
Subsea Tieback Forum & Exhibition
March 5 – 7, 2019
Henry B. Gonzalez Convention Center – San Antonio, Texas
Subsea Tieback's firm foundation is its conference program. The audience is comprised of field supervisors and operations planning personnel, as well as engineering staff and management. The content addresses new operational issues, challenges, and solutions associated with global deepwater subsea operations. Dialog among strategic decision makers is facilitated through focused presentations, extended question and answer sessions, and networking. This exchange of knowledge represents experiences, applications, and current, real-world project examples. 
DeepWater Buoyancy can be found at Booth 661.  CLICK HERE
Learn More about the Conference – CLICK HERE
CWTMA
March 10-13, 2019
Catamaran Resort – San Diego, California
Topics Include…
Direct Measurements of Currents, Waves, and Turbulence
Indirect Current and Wave Measurement Techniques
Measurement Platforms and Applications
Operational Systems
To learn more about the CWTMA – CLICK HERE
U.S.Hydro 2019 Conference
March 18-21, 2019
Beau Rivage Resort – Biloxi, Mississippi
US Hydro is a biannual conference hosted by the Hydrographic Society of America (THSOA). THSOA and Canadian Hydrographic Association (CHA) alternate the hosting of the two premier Hydrographic conferences in North America annually.
The 2019 conference will be held at the beautiful Beau Rivage Resort & Casino. The exhibit hall and technical presentations hall will be co-located allowing for maximum interaction and networking discussions with exhibitors and presenters. In addition, the conference center is located within close proximity of the piers, not far from the exhibit hall, where exhibitors will have the opportunity to showcase their vessels and products for on-water demonstrations.
The 2019 Conference Theme will be "Our Changing Oceans and Coasts: Driving Innovation in Charting" with RDML Shepard Smith, Director, Office of Coast Survey, slotted as the Keynote Speaker.
To learn more about the US Hydro 2019 – CLICK HERE
About DeepWater Buoyancy, Inc.
DeepWater Buoyancy creates subsea buoyancy products for leading companies in the oceanographic, seismic, survey, military and offshore oil & gas markets.   Customers have relied on our products for over thirty-five years, from the ocean surface to depths exceeding six thousand meters.
Learn more at www.DeepWaterBuoyancy.com