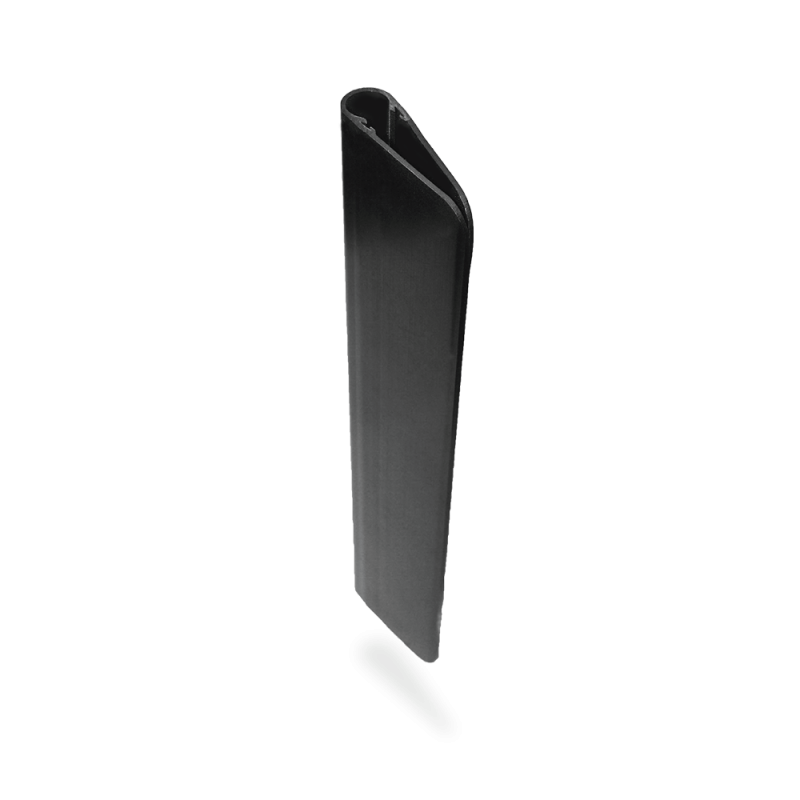 Mooring Line Cable Fairing
Under certain flow conditions, taut mooring lines can vibrate or "strum". The strumming is caused by vortices that result from the water passing over the line diameter. Strumming not only creates cable fatigue, it can have a detrimental effect on instruments in the mooring string.
Our mooring line fairings reduce strumming by eliminating this vortex action. Additionally, they reduce drag on the mooring line resulting in less mooring layover and less fatigue on the line. The drag coefficient for a 3/8" jacketed wire cable is 1.20, whereas the mooring line fairing is 0.17. This is an improvement of over 85%.
Fairings are made of durable ABS plastic. They are easily loaded onto a taut mooring line during deployment simply by separating the ends of the fins and installing over the line.
Unlike other solutions, our product can be installed over select portions of the line, requires no maintenance, does not suffer from tangling problems, and resists biofouling.
The standard units are designed for 1/4″ and 3/8″ jacketed wire rope and are 12" in length. Other diameters and lengths can be produced upon request. End clamps are also available to limit the vertical movement of the fairing on the line.

Contact Us
To get assistance in choosing or configuring the correct product, to obtain a quote, or to place an order, please contact us.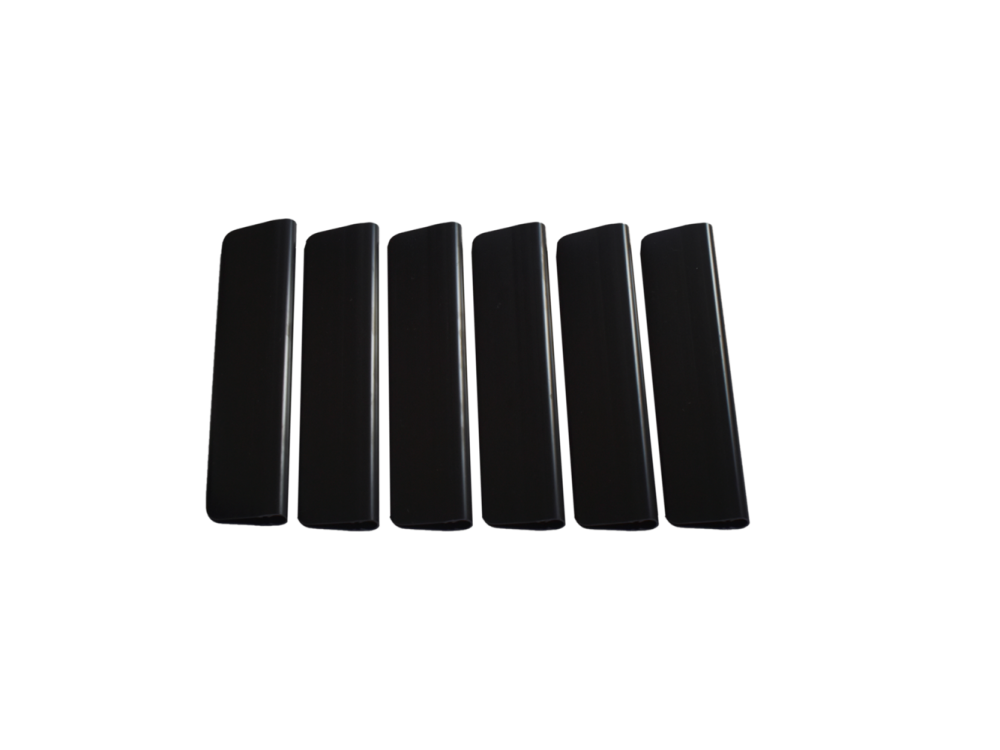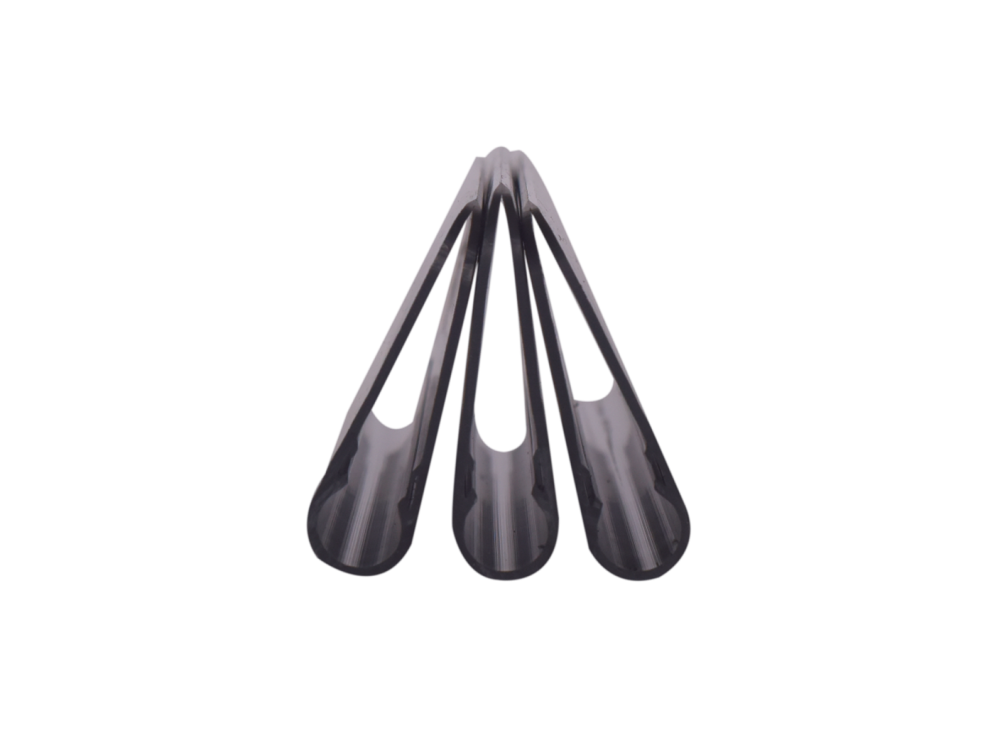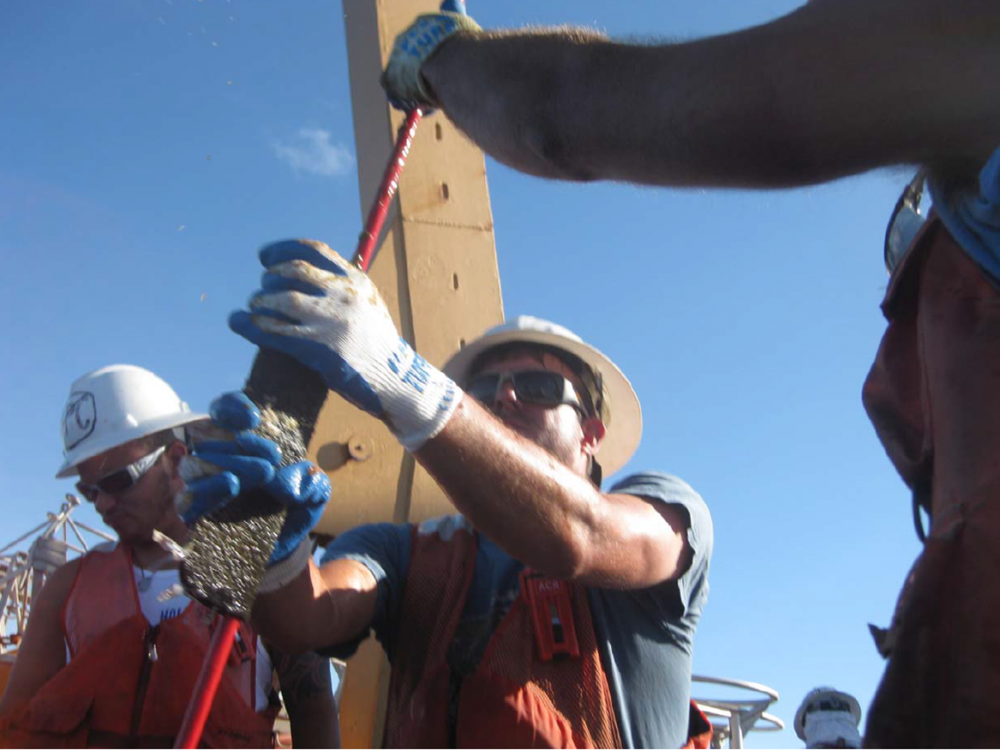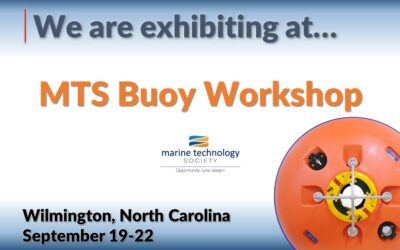 DeepWater Buoyancy is exhibiting at the 14th MTS Buoy Workshop on September 19-22, 2022 in Wilmington, North Carolina.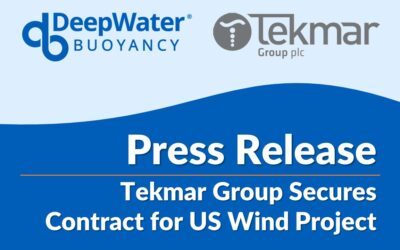 We are pleased to announce that our UK partner, Tekmar Group, has been awarded a significant contract for Cable Protection Systems for a US offshore wind project.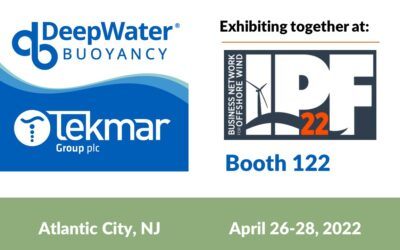 DeepWater Buoyancy and Tekmar Group are exhibiting together at the Business Network for Offshore Wind's International Partnering Forum 2022 conference.