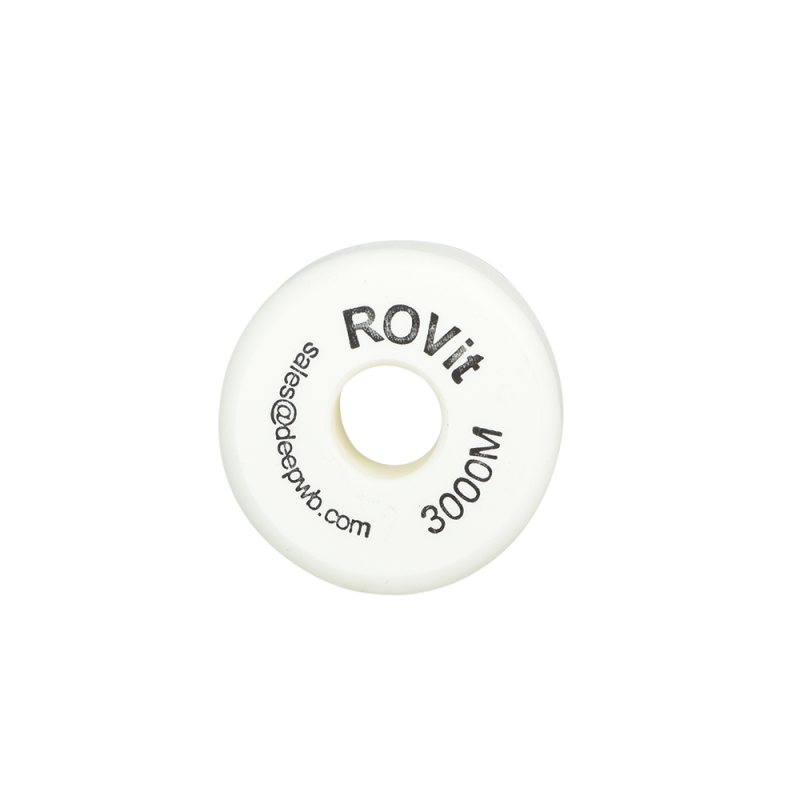 ROVits®
Designed similarly to "tether balls", the ROVit® is DeepWater Buoyancy's answer to the request for multi-purpose, small floats. ROVits® provide buoyancy to make manipulator and ROV tasks easier—especially where lift eyes, pins, and handles are involved.
Each ROVit® is produced from DeepTec® solid syntactic foam and provides approximately 0.03 kg of uplift. Fifteen ROVits® equal approximately 0.45 kg of buoyancy.
The ROVit® is available for 3000 or 4000 meter operating depth. Their rugged design and deep rating make them the most versatile tools in your support van.
Prefer a different shape, size or depth rating for your buoyancy needs?
Please ask. We are a full-service design and manufacturing operation. We are glad to work with you on custom applications, including ROV blocks, skid buoyancy and buoyancy for ROV tools.  Learn more >
Contact Us
To get assistance in choosing or configuring the correct product, to obtain a quote, or to place an order, please contact us.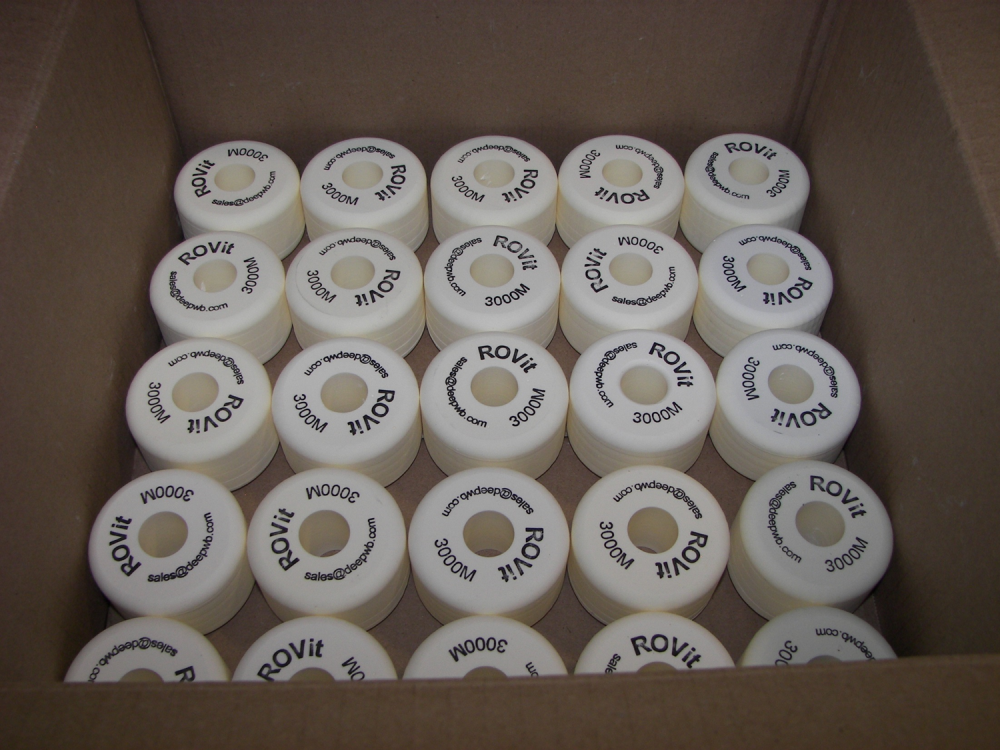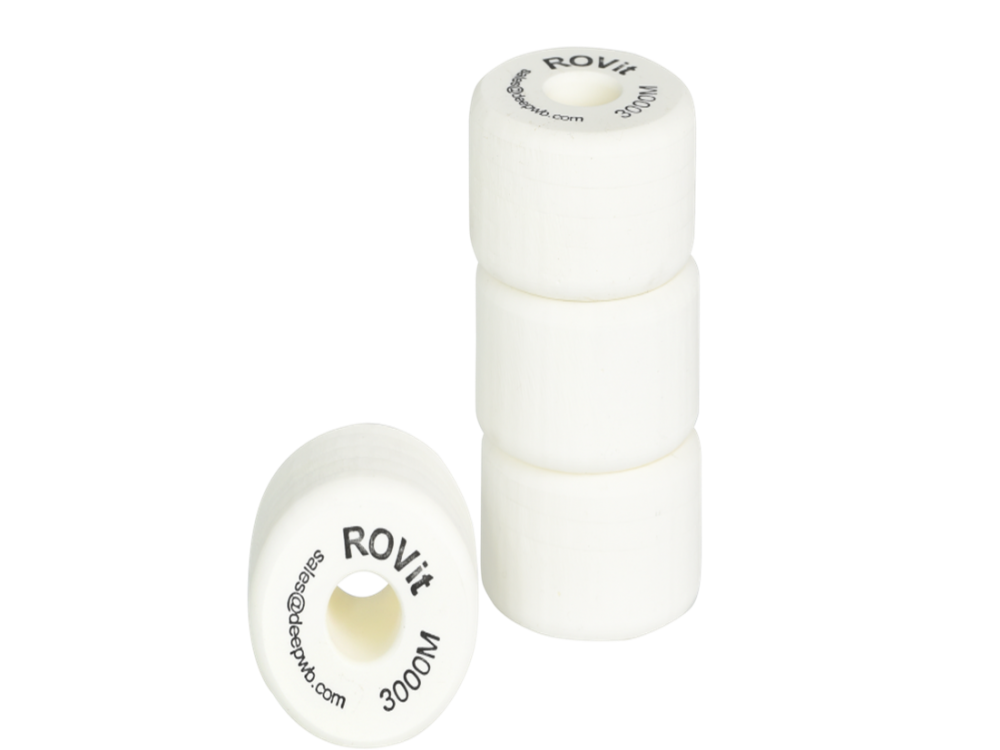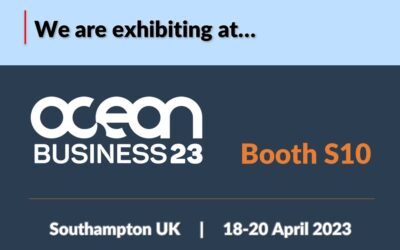 DeepWater Buoyancy will be exhibiting at Ocean Business 2023 at the National Oceanographic Centre in Southampton UK.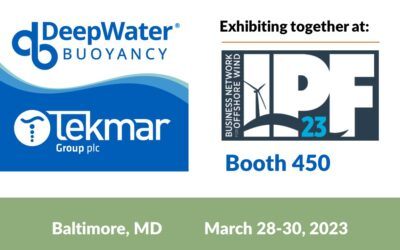 DeepWater Buoyancy and Tekmar Group are exhibiting together at the Business Network for Offshore Wind's International Partnering Forum 2023 conference.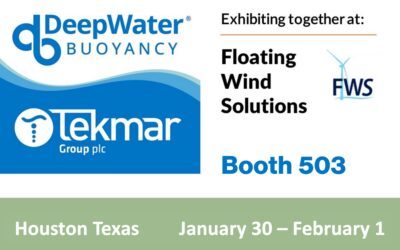 DeepWater Buoyancy and Tekmar Group are exhibiting together at Floating Wind Solutions in Houston Texas – January 30, 2023