DeepWater Buoyancy, Inc. has announced today that it has entered a distribution agreement with Unique Group, a leading subsea and offshore service provider headquartered in the United Arab Emirates. Unique Group will act as sales representative and distributor of DeepWater Buoyancy's subsea buoyancy products within the GCC region.
DeepWater Buoyancy has over 30 years of experience in engineering and manufacturing subsea buoyancy products for oceanographic, offshore oil and gas, and industrial companies around the world. The product line includes ADCP deployment solutions, mooring buoys, cable and marker floats, instrument collars, trawl-resistant bottom mounts and ROV buoyancy.
On securing this partnership, Sahil Gandhi, Executive Director at Unique Group commented, "We are excited about our new partnership agreement with DeepWater Buoyancy. Its products are high quality and are appreciated by customers across the globe. We've been dealing with oceanographic products for ADCP and other mooring solutions and to complete our product offering, we chose to partner with Deepwater Buoyancy in order to provide turnkey solutions in offshore oceanographic monitoring. We look forward to strengthening our customer base in the region with products such as the ADCP and mooring buoys, marker and cable floats, and the ROV buoyancy modules which are of special interest for projects within the GCC."
David Capotosto, Co-President of DeepWater Buoyancy Inc. added, "The partnership with Unique Group is in line with our goal of expanding our global network of representatives. It reinforces our philosophy of local representation the world over, thus providing customers with the very best in technical and sales support. Unique Group is particularly well-established in the Middle East and is amongst the best sales and technical organizations in the region. We are excited about the opportunity for our products to reach a wider customer base in this region. We look forward to a great association with Unique Group in the years ahead."
About Unique Group
Founded in 1993, Unique Group is among the world's prominent integrated subsea and offshore solution providers. Through its five operational business divisions, Unique Group is a specialist in the provision of engineering, sales and rental of equipment for the marine, diving, and subsea market sectors. The group has an established manufacturing capability for the delivery of customized engineering projects worldwide. Unique Group is headquartered in Sharjah, Middle East and has a local presence in the USA, UK, Netherlands, South Africa, India, and Singapore and employs over 500 people worldwide.
For more information, please contact: Sharad Kumar, Group Business Development Manager | kumar@uniquegroup.com | +971 6 5130490
About DeepWater Buoyancy, Inc.
DeepWater Buoyancy creates subsea buoyancy products for leading companies in the oceanographic, seismic, survey, military and offshore oil & gas markets.   Customers have relied on our products for over thirty years, from the ocean surface to depths exceeding six thousand meters. Contact us at www.DeepWaterBuoyancy.com
For further sales information:  Dan Cote, Sales Manager | dcote@deepwb.com |+1 207-468-2565
For further company information:  David Capotosto, Co-President | davidcap@deepwb.com | +1 207-468-8545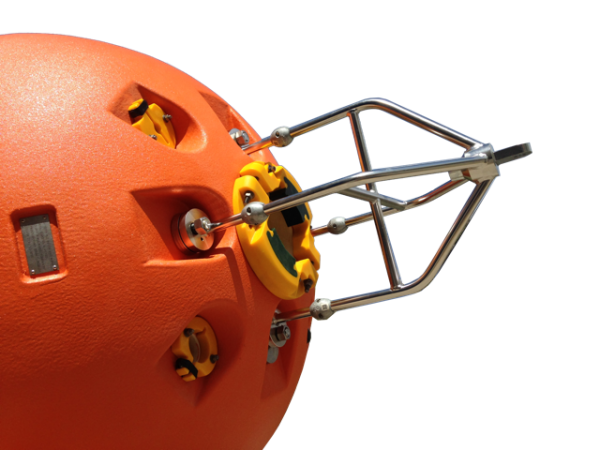 DeepWater Buoyancy's 62 inch spherical ADCP buoy with integral frame, clamps and instrument pockets.