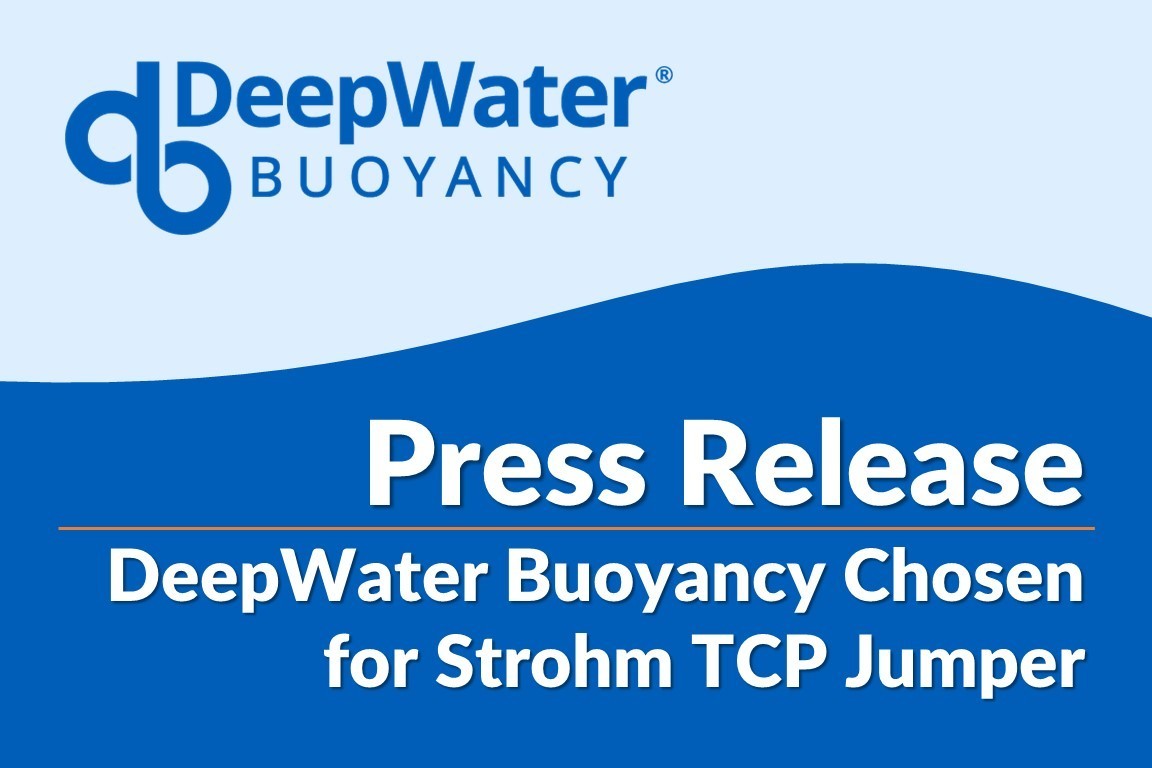 DeepWater Buoyancy Joins Tekmar Energy in Support of Strohm's first "TCP" Jumper
DeepWater Buoyancy, Inc, in partnership with Tekmar Group (AIM: TGP), is pleased to announce that it has been chosen to design, manufacture, and supply buoyancy in support of Strohm's first-of-its-kind, spoolable Thermoplastic Composite Pipe (TCP) Jumper.
About the Project
Strohm (previously Airborne Oil & Gas), the world's first and leading manufacturer of fully-bonded TCP, was awarded a contract earlier this year to supply a first-of-its-kind spoolable TCP Jumper to connect a subsea vehicle to the vertical transport system of a newly converted deep-water polymetallic nodule collection vessel.  The vehicle will operate to depths of 4500 msw.
Strohm Chief Operating Officer Martin van Onna said: "TCP is a lightweight, corrosion-free, versatile technology used to support many different applications across multiple underwater sectors in varying depths. Ensuring the stability and security of the TCP Jumper with a subsea protection and buoyancy solution that is completely reliable and equally as durable as our product, is extremely important to the success of the project. Tekmar is a market leader with a sustainability focus that aligns with our own energy transition strategy. We look forward to working together".
Working with Tekmar
Tekmar Energy has been chosen by Strohm to supply Bend Stiffeners, Ballast Modules, and Buoyancy Modules for the TCP solution to ensure it does not exceed load and bend design limitations. Tekmar Energy will manufacture the Bend Stiffeners and Ballast Modules at their Newton Aycliffe facility in the North East of England. DeepWater Buoyancy will manufacture the Buoyancy Modules in Maine USA under a recently-signed agreement with Tekmar Group plc.
Gary Howland, Group Sales Director at Tekmar Group commented: "Tekmar Energy is delighted to have been chosen by Strohm to protect this exciting project. We look forward to working with Strohm and to strengthening our relationship. We are also thrilled to secure a contract in partnership with DeepWater Buoyancy. The award demonstrates how working together enables us to offer customers a broader range of solutions and technologies".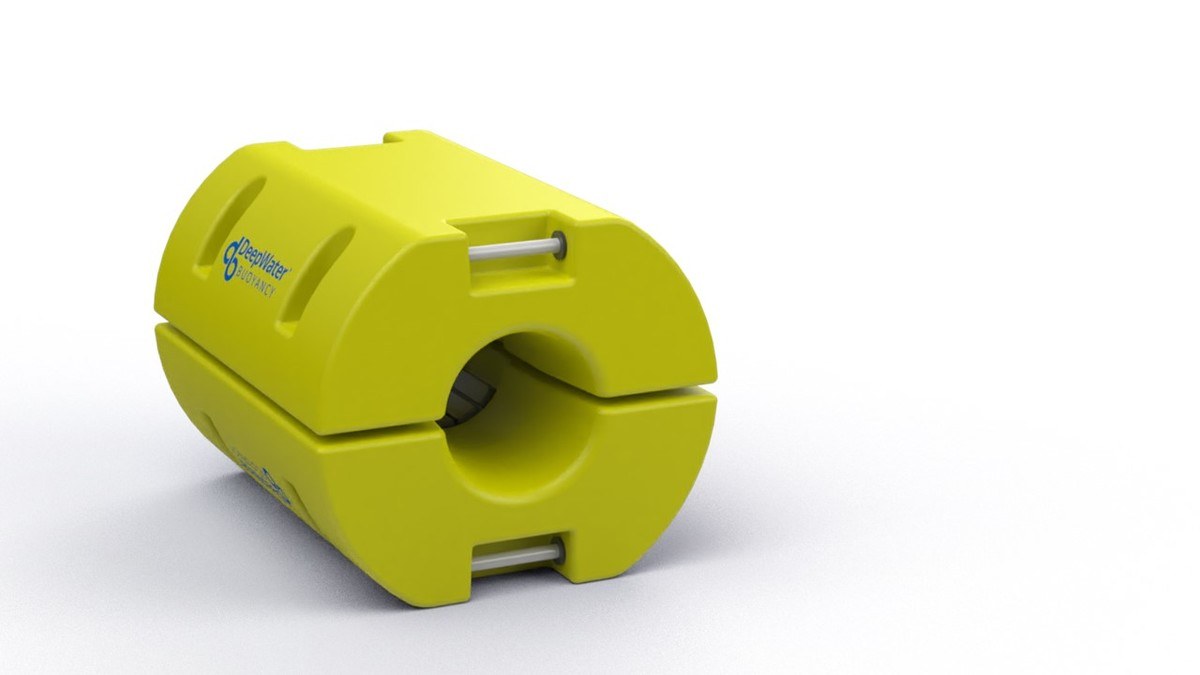 Module Design
The modules are designed as distributed buoyancy to create a "lazy wave" in a section of the pipe.  This creates compliance in the system, minimizing stress on the TCP.  The design is similar to that used in the company's product line for other offshore energy applications such as, Jumper Buoyancy, Umbilical Buoyancy, Buckle Mitigation Buoyancy, and Buoyancy for Floating Offshore Wind Cables.
The modules have a buoyant core of high-performance DeepTec® syntactic foam within a custom, rotationally-molded polyethylene shell.  The modules are designed with an integral elastomeric clamping system that allows them to remain securely in place, resisting both axial and torsional loads. The elastomeric system also accommodates changes in the diameter and shape of the TCP during deployment, operation, and recovery.
About Tekmar Group

Tekmar Group plc, based in Darlington UK, provides market-leading technology and services to the global offshore energy markets through its primary operating companies Ryder Geotechnical Limited, AgileTek Engineering Limited, Subsea Innovation Limited, Tekmar Energy Limited, and Pipeshield International Limited.
Learn more at www.TekmarGroup.com

About DeepWater Buoyancy, Inc.
DeepWater Buoyancy, Inc., located in Maine USA, provides subsea buoyancy products for offshore energy, oceanographic, military, and technology companies around the world. Customers have relied on our products for over forty years, from the ocean surface to depths exceeding six thousand meters.
Learn more at DeepWaterBuoyancy.com