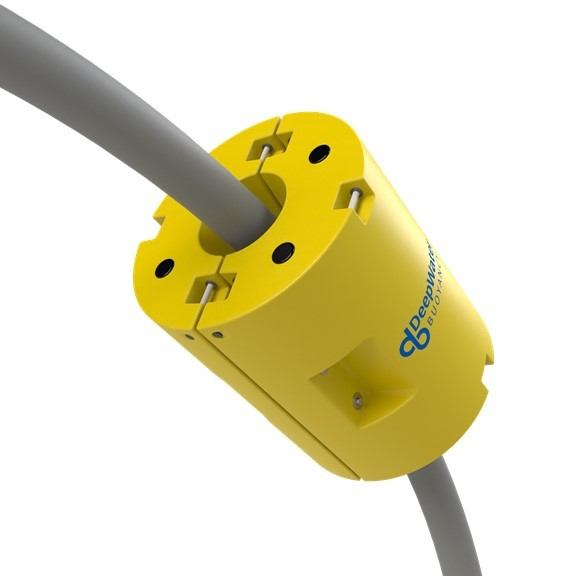 Floating Offshore Wind Cable Buoyancy
DeepWater Buoyancy's Floating Offshore Wind Cable Buoyancy provides distributed buoyancy for cables used in floating wind applications. This buoyancy can reduce top tension loads, as well as support compliance in the cable during movement of the floating platform.
Modules are custom-designed for each application, taking into consideration the required uplift, cable specifications, and deployment strategy. Designs are verified through finite element analysis and validated with in-house testing.
Modules have a buoyant core of high-performance DeepTec® syntactic foam within either a rotationally-molded polyethylene, polyurethane or fiberglass shell.  These modules are designed with an integral elastomeric clamping system that allows the modules to remain securely in place, resisting both axial and torsional loads.  Compression of the clamp is maintained by either standard hardware or by strapping systems.
In addition to Buoyancy Modules for the cables, DeepWater Buoyancy also provides Ballast Modules for the cables and Mooring Line Buoyancy.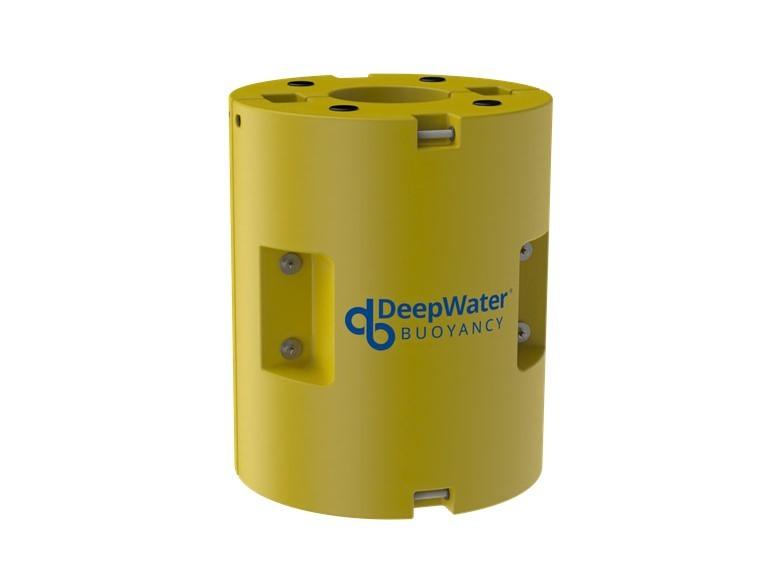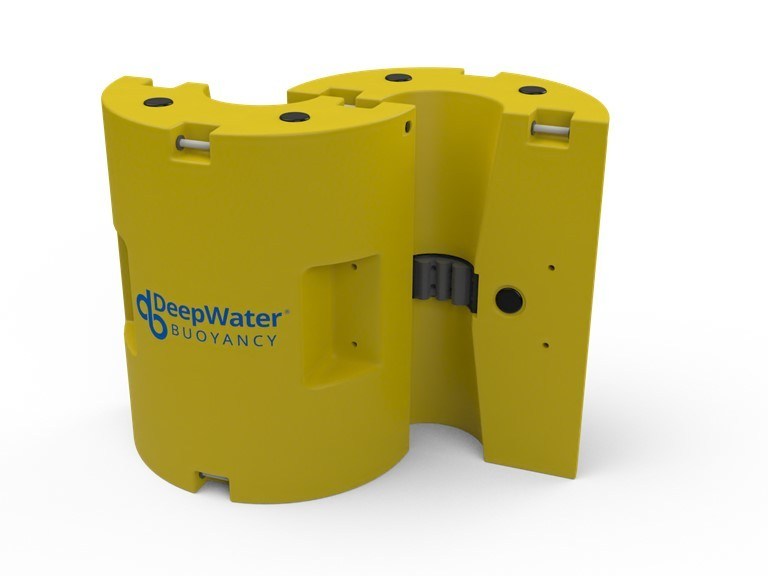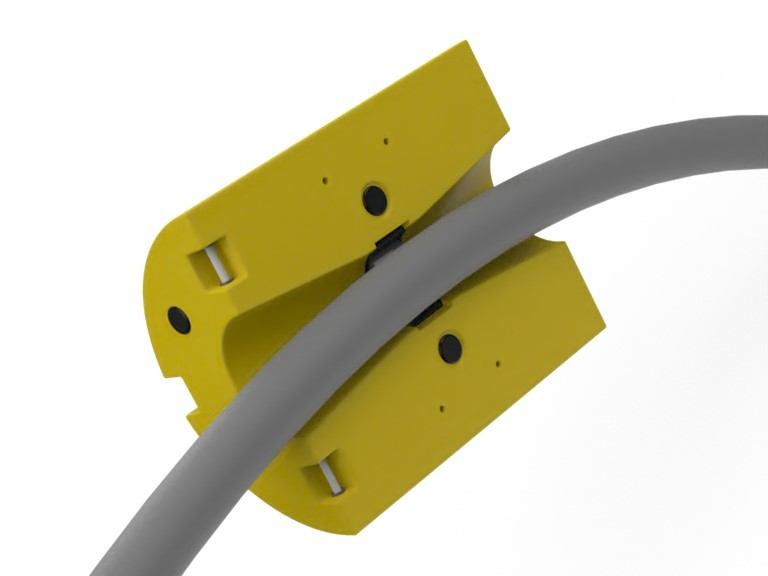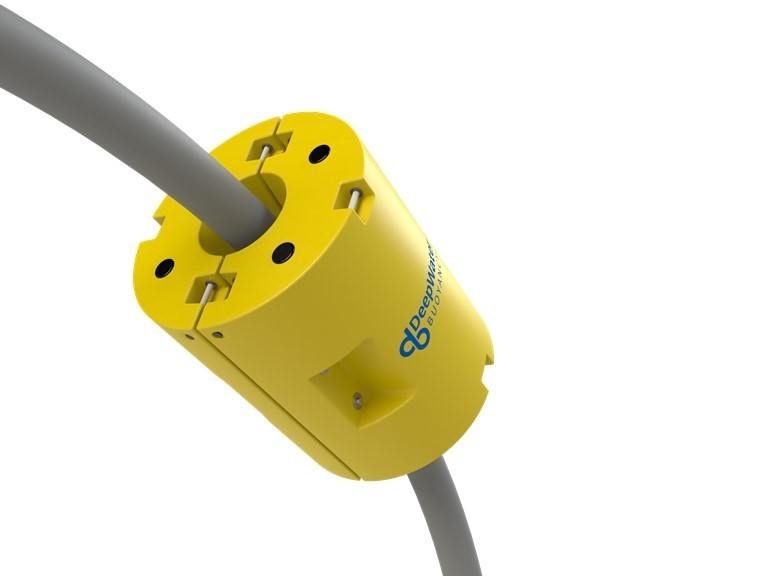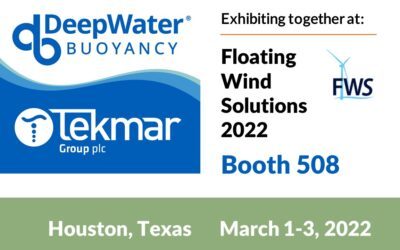 DeepWater Buoyancy and Tekmar Group are exhibiting together at Floating Wind Solutions – March 1-3, 2022.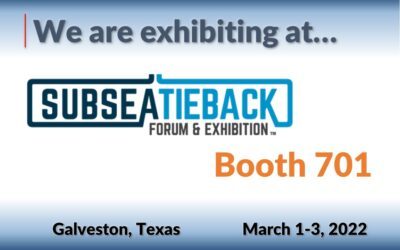 DeepWater Buoyancy is exhibiting at the 2022 Subsea Tieback Forum in Galveston, Texas – March 1-3, 2022.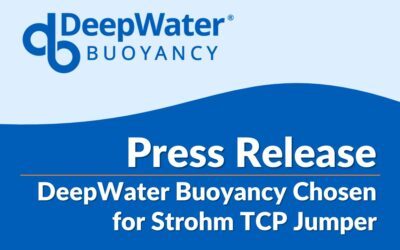 DeepWater Buoyancy is pleased to announce that it has been chosen to supply buoyancy for Strohm's first-of-its-kind, spoolable TCP Jumper.