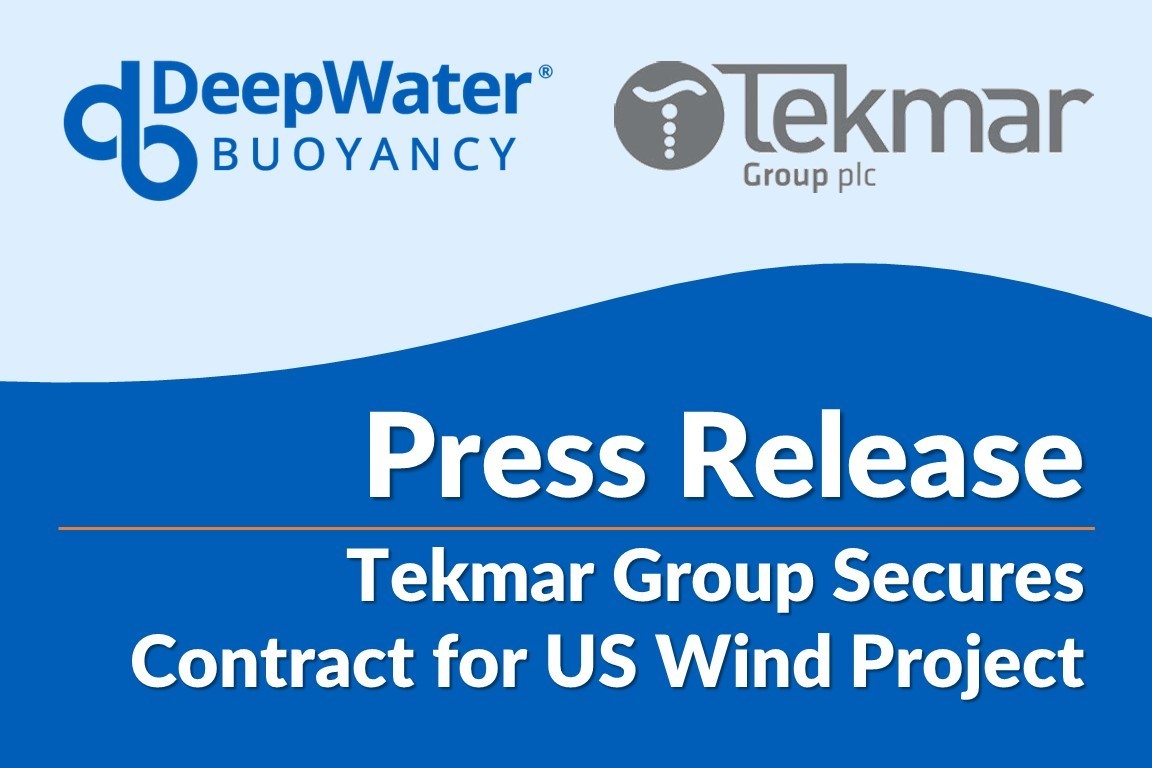 Tekmar Group Secures Significant Contract for a US Offshore Wind Project
We are pleased to announce that our UK partner, Tekmar Group, has been awarded a significant contract for Cable Protection Systems (CPS) for an offshore wind farm project in the U.S.
The company announced the award on May 25th.
About Tekmar Group

Tekmar Group plc, based in Darlington UK, provides market-leading technology and services to the global offshore energy markets through its primary operating companies Ryder Geotechnical Limited, AgileTek Engineering Limited, Subsea Innovation Limited, Tekmar Energy Limited, and Pipeshield International Limited.
Learn more at www.TekmarGroup.com

About DeepWater Buoyancy, Inc.
DeepWater Buoyancy, Inc., located in Maine USA, provides subsea buoyancy products for offshore energy, oceanographic, military, and technology companies around the world. Customers have relied on our products for over forty years, from the ocean surface to depths exceeding six thousand meters.
Learn more at DeepWaterBuoyancy.com