Hydro-float® Mooring Buoys
DeepWater Buoyancy's spherical subsurface mooring buoys provide exceptionally reliable buoyancy for a variety of oceanographic, commercial, military and offshore applications. Made from DeepTec® syntactic foam, Hydro-float® Mooring Buoys (HMBs) offer a low-maintenance and cost-effective solution for subsurface moorings and other offshore applications.
Because of their solid construction, these buoys may be cast with through holes and instrumentation pockets on any axis without compromising reliability. Clamps and mounting hardware can be added for any user-supplied instrumentation. HMBs come in many standard sizes and can be customized to meet specific needs. While spheres are used in a wide range of flow regimes, elliptical buoys or streamlined designs, like our StableMoor®, are also offered, further reducing drag on moorings in high current areas. HMB's can be fitted with integral tail fins providing additional stability while minimizing stress on rigging.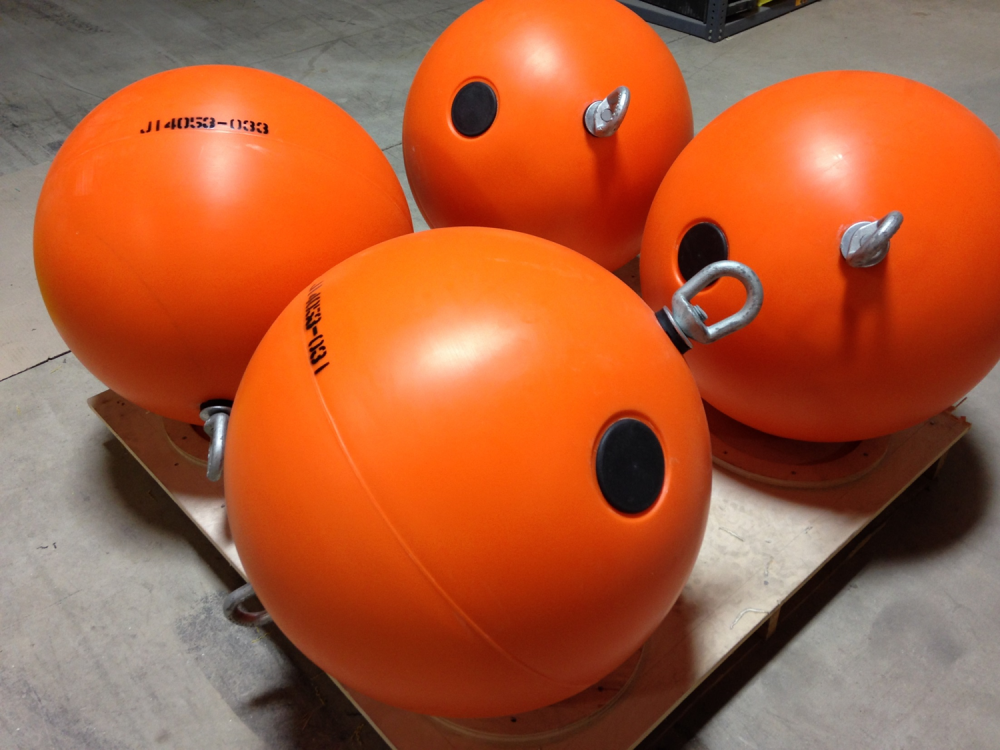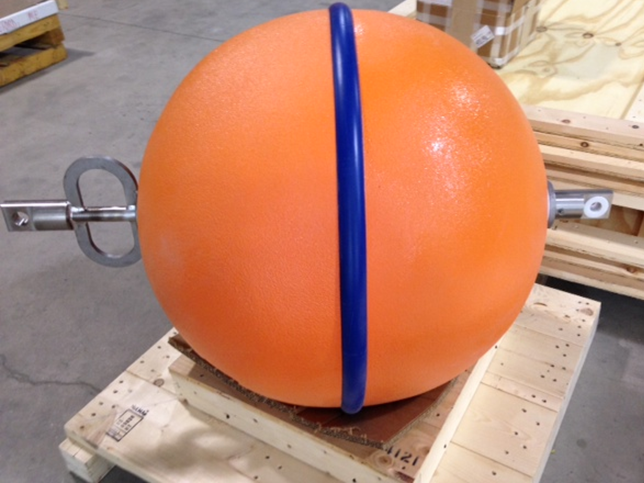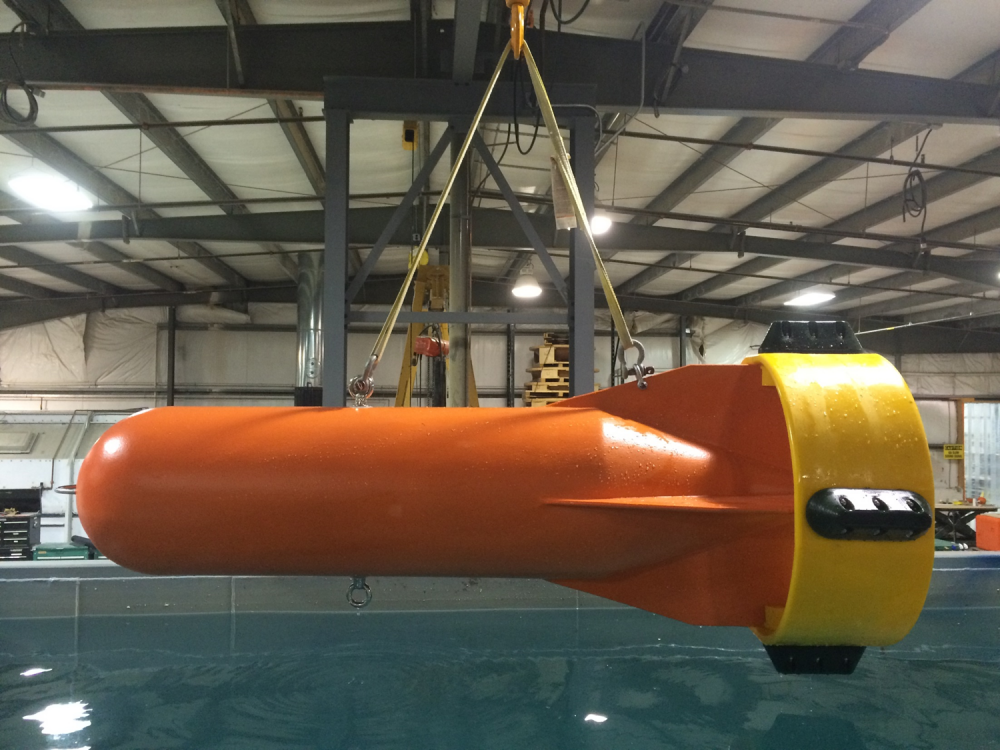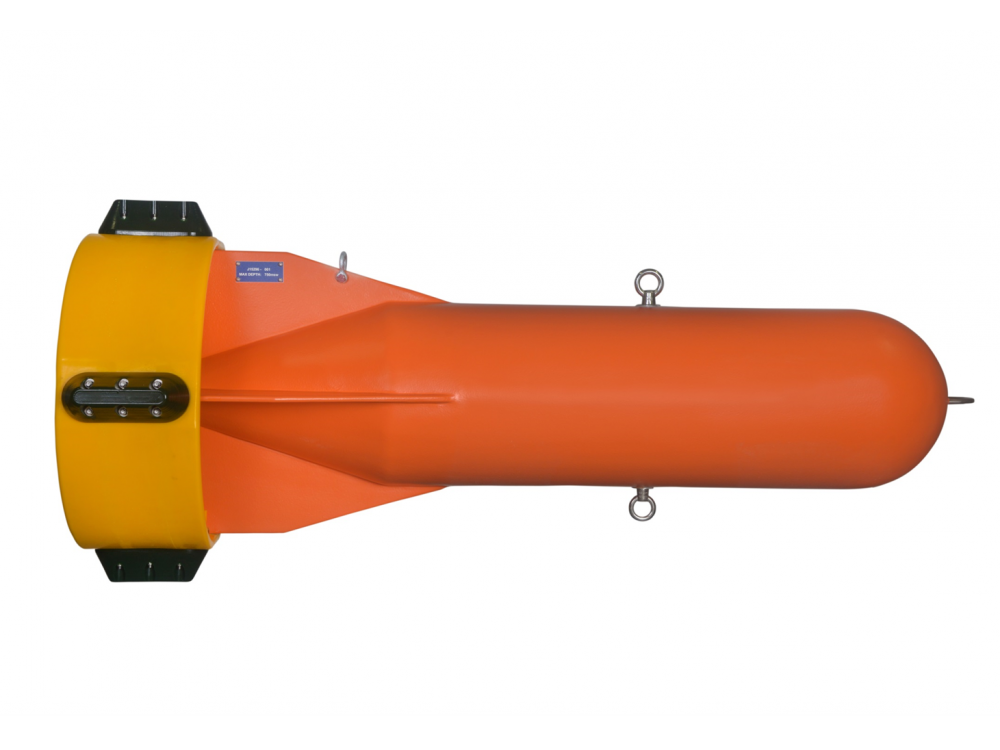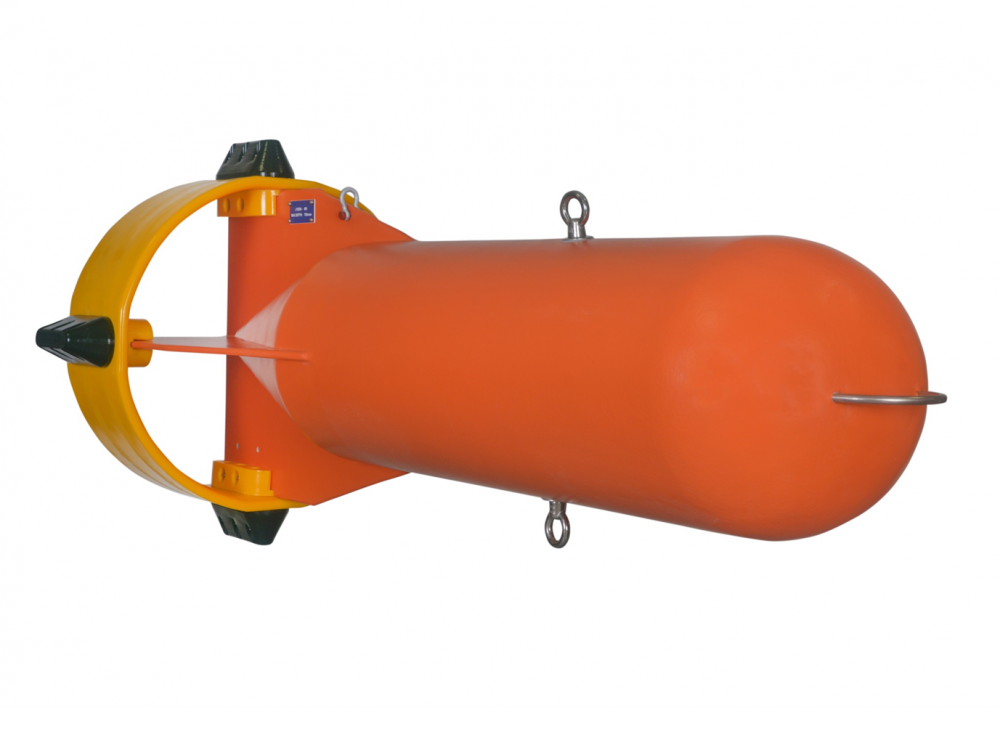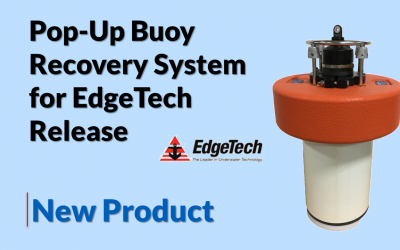 DeepWater Buoyancy, Inc. has developed a new Pop-Up Buoy Recovery System for the Sonardyne LRT Acoustic Release.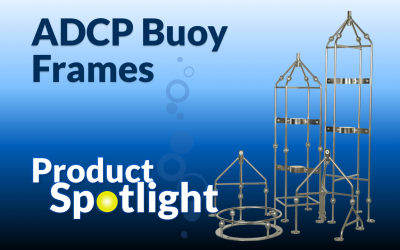 Spotlight article on DeepWater Buoyancy's frame designs for ADCP buoys.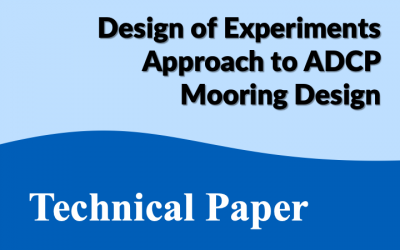 DeepWater Buoyancy collaborated with Maine Marine Composites on a technical paper regarding a unique design approach for a subsea ADCP mooring.