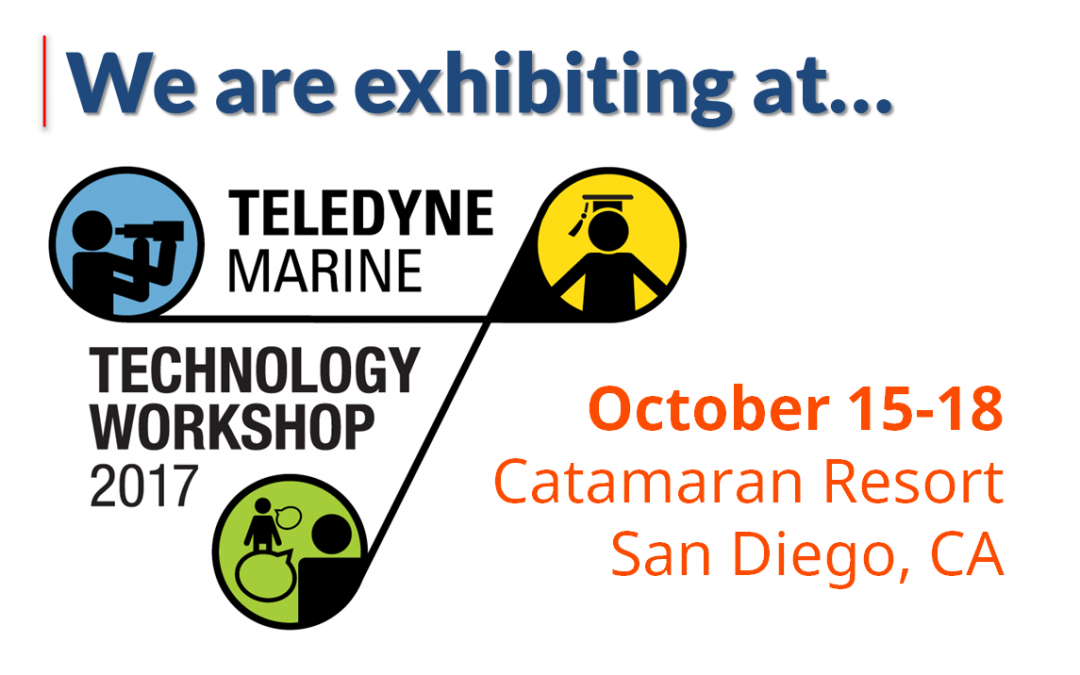 Exhibiting
DeepWater Buoyancy will be exhibiting at the 2017 Teledyne Marine Technology Workshop.
When: October 15-18, 2017
Where: Catamaran Resort, San Diego, CA USA
Summary
Teledyne Marine and DeepWater Buoyancy invite you to join us for the newly expanded Te​​ledyne Marine Technology Workshop in which speakers, influencers, and attendees from around the globe will converge to explore, learn, and share their experiences on a broad range of technologies.​ DeepWater Buoyancy team members will be on hand to discuss ways in which our product line works intimately with the Teledyne Marine products.